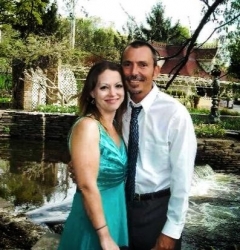 Jackson, GA, February 14, 2014 --(
PR.com
)-- Jackson UMC is promoting Christian marriage in Jackson/Butts county by donating a wedding, reception and honeymoon for a local couple who willing to work together to celebrate their new life together.
The church's Radical Hospitality committee has selected from applications from local neighbors, who are not related to current JUMC members, to help make their wedding a reality.
The couple will meet with six different JUMC couples in the coming months who have differing years of experience with marriage to share experiences and wisdoms. Members will donate items and contributions to bring all the pieces together from announcements, the ceremony, receptions and honeymoon.
Amanda Stage and William Kitchens of Jackson/Butts Co have been selected and are excited to announce their willing to celebrate their wedding together. JUMC anticipates the wedding will be between late Summer and this Fall. More details to follow.