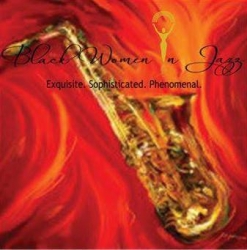 Atlanta, GA, February 16, 2014 --(
PR.com
)-- The Black Women In Jazz and Fine Arts Awards ceremony will take place on Saturday, March 1, 7:00 p.m. EST at the Rialto Center for the Arts, Atlanta, GA its publicist announced today.
The Association will recognize merit and excellence and present more than 30 awards including its Education & Youth Empowerment through Music Award, and The Lifetime Achievement Award.
"The red carpet, black tie awards ceremony will feature celebrity presenters, musicians, producers, writers, and musical performances by emerging female artists who are both beloved, and exceptionally talented," stated Fran Briggs, Community Relations Director for Black Women In Jazz. "They will be dynamically recognized for their abilities, contributions, and distinguished achievement. It's going to be a historical and absolutely unforgettable evening for all."
The Fine Arts category includes the best of painting, sculpture, carving, photography, videography, multimedia, animation, dance, music, drama, acting, cinema and writing.
The Performing Arts category also has depth and includes Best Black Female Clarinet Player, Best Black Female Guitarist, Best Black Female Keyboard Player/Pianist, Best Black Female Jazz Vocalist, Best Black Female Band, and 2014 Black Female "Rising Star" Jazz Artist.
A limited number of tickets are available for purchase. To reserve, visit https://tickets.rialtocenter.org. Alternatively, individuals and groups planning to attend the awards gala may call the Rialto Center box office, (404-413-9849). For sponsorship opportunities, please visit http://www.bwijawards.com/sponsorship-opportunities.php .
About Black Women In Jazz
The Black Women In Jazz Association (BWIJA) promotes, inspires and recognizes merit and excellence of Black women in the fields of jazz and fine arts. It was founded in 2013. It was created to assist in meeting the needs of women in jazz professionals such as vocalists, instrumentalists, composers, and producers. The non profit trade association's mission is to advance the interests and promote the talents of artists. Through networking events, education, training, seminars, workshops, award galas, features, interviews, concerts and of the like, BWIJ strives to ensure that women are honored as a vital part of the past, present, and future of jazz. BWIJ honors the contributions that black female musicians and related industries, worldwide.