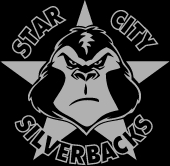 Lincoln, NE, February 21, 2014 --(
PR.com
)-- Star City Select Basketball is excited to announce expansion in its basketball program and invites all area current 3rd through 7th grade boys to try out for its 4th-8th grade Select Basketball Program.
Open tryouts for the Silverbacks and their 2014-15 season will be held Monday March 17th and Tuesday March 25th, in a first and second look format at Lincoln High School, 2229 J Street Lincoln, NE 68510.
2014-2015 4th, 5th, 6th (current 3rd-5th grade) will tryout from 6:00-7:30pm, while 2014-2015 7th and 8th (Current 6th and 7th grade) will tryout 7:30-9:00pm. Please watch starcityselect.com for any potential changes(due to weather) of tryout times for each age group.
Star City Select Basketball strives to provide a positive, character-building youth sports experience for all players and teams. SCS is driven by serving young athletes to help them develop a love and appreciation of intense competition in basketball, while maintaining a balance and intent focus upon academics. Star City Select Basketball is committed to creating an environment of discipline, self respect, and success while maximizing the growth and development of individuals athletically, academically and socially in their quest to be their best.
The Silverbacks season runs from mid-October into March with teams playing 25-30 games, or more, depending on age level and team composition. Teams compete in the YMCA Spirit League, and some will compete in the OSA Predator League (dependent upon age group and team composition). Teams also participate in several tournaments throughout the season. Most practices are held in Lincoln Public School facilities.
The fee to tryout is $5 per session, SCS encourages all athletes to attend both sessions to give best opportunity to evaluate skill level to place on team that best supports skill level. For more information, visit
www.starcityselect.com
or email: basketball@starcityselect.com.