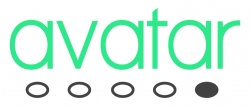 Chicago, IL, February 27, 2014 --(
PR.com
)-- Following a thorough due diligence process, the American Hospital Association (AHA) announced today that it has expanded its exclusive endorsement to include Avatar Solutions' full suite of Health Care Survey Tools: Employee Engagement, Exit, New Hire, Physician, Patient Experience/Satisfaction, and Culture of Safety. AHA Solutions, Inc., a subsidiary of the AHA, awards the AHA Endorsement to products and services that help member hospitals and health care organizations achieve operational excellence.
"The uniquely comprehensive scope of Avatar Solution's Health Care Survey Tools enables healthcare organizations to measure opinions from the array of interdependent constituents across their operations and culture so they can identify opportunities for improvement," said Anthony Burke, Senior Vice President, American Hospital Association and President & CEO, AHA Solutions, Inc. "As a result, Avatar's solution helps foster operational excellence and a better overall patient experience."
"The expanded endorsement is a testament to the quality of our surveys, our commitment to examining relationships between various healthcare stakeholders, and the success of our clients' improvement initiatives," said Jeff Brady, President and CEO of Avatar Solutions. "It is also a testament to our innovation. Avatar continues to be at the forefront of the survey industry's movement toward aligning workforce engagement outcomes with patient experience."
Avatar Solutions' Employee Engagement Surveys were endorsed by the AHA in 2006, the Exit Surveys in 2007, and the organization's Physician Surveys were awarded the endorsement in 2011. The expanded endorsement encompasses all survey tools offered by Avatar, including the organization's Patient Experience and Culture of Safety Surveys, highlighting Avatar's dedication to helping organizations understand the relationships between the major stakeholders in healthcare: physicians, employees, and patients. Through Avatar's Health Care Survey Tools, organizations are able to compare various survey populations, identifying relationships between them in order to more effectively action plan for improvement.
AHA members will receive special discount pricing when collaborating with Avatar for the administration of these endorsed services.
For more information about Avatar Solutions' AHA Endorsed surveys, please call 312-236-7170 or e-mail info@avatarsolutions.com.