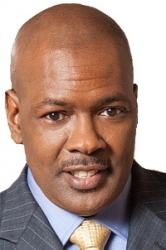 Washington, DC, March 03, 2014 --(
PR.com
)-- Much to the delight of his fans, speaker, singer, and author, Charles Cary is pleased to announce his forthcoming audio program and book. "Radiate the Brain & Change the Game" (2014) is complete with exercises and details about total transformation, his publicist announced today. Both resources are part of his 2014, "The Cure Tour."
The Amazon best-selling author facilitates trainings, breakouts, seminars, and keynotes for organizations, agencies and companies with interests in professional development, customer service, or presentation skills.
"With his exceptional presence and life-altering materials, Charles Cary has created a revitalized program for his audiences. eMediaCampaigns! is thrilled to announce a launch which supersedes previous programs," stated Cary's publicist, Fran Briggs.
The author, who is also the President of Sir Charles Cary, Inc., has decades of experience of bouncing back from and transcending a series of adversities. He uses his platform to give others an in-depth look of relationships, adolescence, honesty, adulthood, and more. Readers and listeners can expect a truly impressive literary experience.
"The right mindset is all you need. I have conquered major life challenges. I have not only won the battle over substance abuse, I am a 2-time cancer survivor," say Cary. "I am using The Cure Tour as a platform to bring these experiences to my audiences."
For nearly two decades, Charles has mentored youth in the New York Tri-State, and DC Metropolitan areas.The unique materials offer thought-provoking insight as it pertains to cultivating personal and professional development.
"The book deals with the way we think and how we deal with people, places, and things that either haunt or support us," explained Charles Cary.
"It also challenges us to do something about it. If you are a business owner and you want a consistent bottom line, your team needs to learn how to radiate the brain and change the game to generate business, repeat business, or be a step above the competition. Anyone who picks up a copy of Radiate The Brain & Change The Game can discover who they really are, and what they are capable of."
"Radiate the Brain & Change the Game" can be preordered at http://sircharlescary.net/store.html The audio format is also available at the website.
For more information including additional products and services please visit http://sircharlescary.net, follow him on Twitter @sircharlescary , friend him on facebook at http://Facebook.com/sircharlescary, or call 301.254.2275.
For speaking engagements and artist appearances, contact Mr. Cary's publicist, Fran Briggs at 206.279.0818.