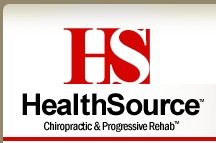 Auburn, MA, March 21, 2014 --(
PR.com
)-- In just one visit to the Healthsource of Auburn, MA you will quickly see how healthcare in America is changing. Healthsource of Auburn is part of the largest Chiropractic and Progressive Rehab health care group in the world today and quickly expanding. Healthsource exclusively has a new form of Physical Therapy called Progressive Rehab, and when these types of Physical Therapies are combined with other services, it has been proven to be very effective in all types of injuries and health conditions for a fraction of the price of normal healthcare. Medical bills are the biggest cause of US Bankruptcies according to a study conducted by the Wallet Health institution.
Your health is becoming increasingly more important than ever before while at the same time it is becoming excessively more expensive. Through Healthsource you can find out how you can take a cost effective approach to your healthcare and feel better about your health and the expenses of healthcare today. At Healthsource of Auburn they take an overall approach to your health through many different natural ways and have had great success with tens of thousands of people. They have over 400 facilities in 43 states and help people get their health back on track every day.
Did you know?
Bankruptcies resulting from unpaid medical bills will affect millions of people this year—making health care the No. 1 cause of such filings, and outpacing bankruptcies due to credit-card bills or unpaid mortgages, according to new data from the NerdWallet Health, a division of the price-comparison website. NerdWallet analyzed data from the U.S. Census, Centers for Disease Control, and even having health insurance does not buffer consumers against financial hardship.
So what can you learn from Healthsource of Auburn and all other Healthsource groups available to you across the United States? According to Dr Adam Burch, you can learn a new comprehensive approach to your healthcare through Healthsource. They will help you to become more proactive about your health and come up with better ways to deal with your current health problems. Adam Birch believes this talk is an important first step to helping yourself by not going bankrupt in order to have a better health.
According to The Foundation for a Drug Free World, depressants, opioids (pain killers) and antidepressants are responsible for more overdose deaths (45%) than cocaine, heroin, methamphetamine and amphetamines (39%) combined. In the United States more deaths took place in African-American neighborhoods, but currently they have been overtaken by white rural communities. This same trend can be seen in hospitalization rates for substance abuse. In 2005, out of 1.4 million drug-related emergency room admissions, 598,542 were associated with pharmaceutical abuse alone.
In an article written by Marshall Allen in September 20, 2013 called - How Many Die from Medical Mistakes in U.S. Hospitals.
According to an estimate by the Institute of Medicine, there could be at least 210,000 patients a year. This estimate is more than twice the number of previous years. Another study comes from the Journal of Patient Safety, and they say the amount of patients may be much higher in 2014 with an estimate between 210,000 and 440,000 patients each year. Many of these patients go to the hospital for preventable harms but later contribute to their death, the study indicates.
Neither one of these study's include the millions of people that have major side effects from both prescriptions and surgical procedures.
Obesity increases the risk of a number of health conditions including hypertension, adverse lipid concentrations, and type 2 diabetes (1). The prevalence of obesity in the United States increased during the last decades of the 20th century (2,3). More recently there appears to have been a slowing of the rate of increase or even a leveling off (4,5). Given the health risks of obesity and its high prevalence, it is important to continue to track the prevalence of obesity among U.S. adults and children. This report presents the most recent national estimates of obesity in the United States based on measured weight and height.
In 2009–2010, 35.7% of U.S. adults were obese.
If people take a better approach to their health problem's instead of going straight to drugs and operations there would be at less risk and healthier people in the minds of Healthsouce. Sure there is a time for drugs and operation but it should be the very last resort.
Healthsource of Auburn offers a wide variety of healthcare services including Progressive Rehab (The new physical therapy), Diet, Nutrition, and Chiropractic making it a one stop healthy approach for all Americans today.
Healthsource says they are a cost effective approach to your healthcare and accepts most major insurances.
You can sign up for their Health talk on March 27 2014 by calling
508-832-5050.
Healthsource is located at
19 Midstate Dr., Suite 130
Auburn, MA 01501
Seats are limited and there is a $10.00 charge. All proceeds go to charity.