Testosterone Linked to Heart Complications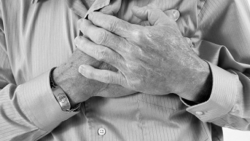 Milwaukee, WI, March 11, 2014 --(
PR.com
)-- Gruber Law Offices want to alert the public about recent results linking testosterone therapies with heart complications such as stroke, heart attack, and even death.
A recently-published study on this topic has determined that men ages 65 and older have had their risk of a heart attack doubled by using prescription testosterone treatments. The study published in January 2014 also states that testosterone poses a significant risk in men younger than 65 as well, especially if they have a history of heart disease.
The amount of red blood cells increase when testosterone therapies are used. This thickens the blood, and can potentially lead to clotting. The more delicate blood vessels that older men often tend to have often cannot handle this, which may lead to a stroke or heart attack.
Commonly used testosterone medications include Androgel, Depo-Testosterone, Axiron, Testim, Androderm, Fortesta, Delatestryl, Methiest, Testred, Android and Straint. They are often used to treat a condition known as hypogonadism, in which a man's testosterone levels are extremely low. Symptoms of hypogonadism can show through different stages in a man's life, but should not be confused with the progressively low testosterone that comes naturally with the aging process.
However, recent studies have determined approximately 25 percent of testosterone prescriptions were not accompanied by the blood tests that are required in order to diagnose hypogonadism, which has left many men at an unnecessary risk of detrimental health problems.
Commercials and other media for testosterone therapies are often targeted toward any man with low testosterone (also known as "Low T"). The advertisers claim these treatments can help an individual overcome issues with energy, moods, or sex drive.
Gruber Law Offices is assisting those that have used prescription testosterone treatments and have suffered from heart attack, stroke, blood clots, and other severe side effects. Call Gruber Law Offices at 1-888-855-9069. Those that need help can also fill out a free case evaluation form or chat online with a live representative at any time by visiting
http://gruber-law.com/
.
Contact
Gruber Law
Ruth Williams
972-267-6800
gruber-law.com

Contact