101 Clothing to Auction Off Fake Barry Bonds "0.756" Home Run Baseball
Clothing designer Marc Ecko was the winning bidder in the Barry Bonds 756 home run ball, and through fan voting decided to send it to Cooperstown with and asterisk on it. 101 Clothing has decided to give fans the opportunity to own a piece of history since many of them did not have the finances or the opportunity to bid on the history making home run ball.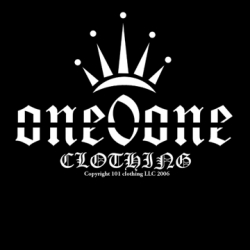 Brooklyn, NY, October 04, 2007 --(
PR.com
)-- In an interesting satirist attempt to shed some humor on the furor over the Barry Bonds historical 756 home run ball and its subsequent owner, Hip Hop clothing line 101 Clothing has started an EBay bid on a ball that has absolutely no relation or authenticity to the historic ball, but will have fans laughing over the events that have taken place over the real ball.
Apparently, the clothing line is passing off the fake as one that "Barry Bonds" fouled out within a game this season. They go on to say: "Since no one is sure if this is the ball, they cannot completely be sure of the game either. And if calculations are right, this ball was almost a home run, but missed it by 000.244%; which would make it .756 of a home run ball".
To make the story even more hilarious, the authenticity of the ball is somewhat spiritual. They're quoted stating: "when the ball was obtained, Kanye West's new song 'Barry Bonds' was playing." Apparently they believe that was a sign.
101 Clothing says that unlike the Marc Ecko 756 ball, which will be stamped with an asterisk resembling one of his logos, this ball with have a very unique star (much like one of their logos emblazoned on the ball).
The winning bidder will received the ball, "exquisite jewel case", a free clothing item from the 101 Clothing line of their choice and the new Kanye West album featuring the song "Barry Bonds" which was playing when they obtained the ball.
Potential bidders can view the phony ball at:
http://cgi.ebay.com/ws/eBayISAPI.dll?ViewItem&item=260166482958
Contact Information:
Yomi Desalu - yomidesalu@101collection.com 609-662-1214
Scott Worland - scottworland@101collection.com
609-662-1214
###
Contact
101 Clothing LLC
Scott Worland
609-662-1214
www.101collection.com
Yomi Desalu
yomidesalu@101collection.com

Contact