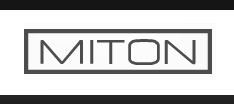 Sydney, Australia, March 19, 2014 --(
PR.com
)-- MITON kitchens in Sydney offered a limited time only free dishwasher worth $1499 with the purchase of high end Italian cabinetry throughout the month of February 2014. The offer was well received and the company saw sales figures rise 25% in just one month. This was despite the fact that the offer was limited to cabinet purchases of $10,000 and beyond. This hopefully may motivate the company to come up with a new offers over the next few months for new kitchens purchased in Sydney as well as in other cities around Australia.
MITON Kitchens is one of the leading sellers of designer kitchens in Australia. The company draws on its vast experience as a European kitchen designer, mainly designs which are used in Italy. This allows for the company to offer a unique cross section of designs, colors and ideas which are otherwise hard to find from other designers. The other factor that sets MITON apart from other similar designers in Australia is the fact that the company is not afraid to do things differently. The company is known to experiment with new colors and designs which are totally new yet at the same time aesthetic and beautiful.
A recent survey showed that the number of Australians opting for European kitchen designs more than doubled in the past five years. Today, there are more people in the country who are opting for designs that are bold and more European than ever before. Perhaps one reason for this is that European designs are a lot more space friendly. Many of the designs that MITON has on display can easily be used in any size kitchen and as a matter of fact make the space look larger than it is. Many European kitchens in Sydney despite space being cheaper in Australia are based on the fact that space is at a premium in cities like Milan and Paris, so every inch of space needs to be used wisely. So, there is a growing demand for these kitchens in apartments and small homes across large cities like Sydney where the prices of property is on the rise.
Even though MITON offers the best kitchens in Sydney the fact remains that special offers always help to draw people's attention. People like Philips who recently got their kitchen renovated said that "MITON's designs are just out of this world and the free offer just pushed him that extra inch to get his kitchen redone. It's an investment that has already started paying for itself." According to the Sydney-based on homeowner. There are many others who are satisfied with MITON's designs and the company is currently working on a few new designs for the second half of 2014. Perhaps these may be accompanied with a similar offer.
To find out more about MITON's kitchens and designs in Sydney visit:
www.mitonkitchens.com.au
.