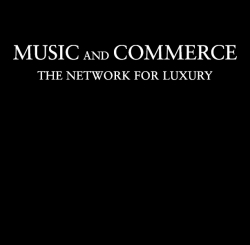 New York, NY, March 27, 2014 --(
PR.com
)-- The premiere authority for extreme luxury, Music and Commerce co-founder's Marc Hagins and John Aduna, have released the exclusive Insider's Guide to the 2014 Cannes Film Festival. The coveted guide includes a vast information database with entertainment, hotel, and shopping options for those visiting the acclaimed Film Festival. Music and Commerce is renown for its Best of Cannes list including Top Premieres, VIP parties and entertainment as well as where to mingle with the affluent and famous during the festival.
Keeping track of these exclusive visitors' most loved and most visited spots requires commitment, connections, and affluence; not to mention a great network. Using their vast networks and long-term exposure to the Cannes Film Festival, the company has tracked hotels, clubs, restaurants, luxury stores, golf courses, cinemas, and key tourist sites favored by film industry insiders.
"We know this festival well and have taken out time to do in-depth research, profiling all the possible luxury hangouts in time for the next Cannes festival." - Marc Hagins of Music and Commerce.
The Cannes Film Festival is your chance to mix and mingle with the stars and glitterati from across the globe on the picturesque Cote d'Azur. This utterly glamorous film festival is held in the month of May, films around the world will be competing for the most prestigious film award the Palme d'Or. Those who have attended are Marilyn Monroe, Paul Newman, Steven Speilberg, Brad Pitt, Elodie Bouchez and Meryl Streep. Cannes is known for drawing the crème de la crème of the jet-set crowd with festivities, fine dining and red carpet events fit for the A-list.
About Music And Commerce:
Music and Commerce is an exclusive international luxury marketing and concierge agency based in New York City that caters to every detail of the affluent lifestyle. Music and Commerce possesses personal relationships and VIP access to the most prestigious luxury corporations in the world. Over the years Music and Commerce has built up a database of international C-level executives, directors, Heads of State, royalty and the top percent of the world's affluent.
To Access the 2014 Cannes Film Festival Insider's Guide Tip Sheet visit: http://www.musicandcommerce.com/blog/posts/2014cannesfilmfestival/