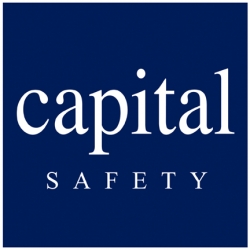 Singapore, Singapore, April 03, 2014 --(
PR.com
)-- Capital Safety (CS) has launched a new generation LAD-SAF X2 detachable cable sleeve for use with 3/8 inch (9.5 mm) or 5/16 inch (8 mm) diameter cable ladder safety systems.
Thanks to the engineers at CS, workers encountering a fall can avoid serious injuries when they use the LAD-SAF X2 detachable cable sleeve. The sleeve includes a primary and secondary locking system that immediately locks into place in the event of a fall. It also features an integrated energy absorber / fall indicator that deploys in the event of a fall and limits the maximum arresting force to 1350 pounds (6 kN) or less.
"It is a portable connection device that connects a worker's harness to the ladder cable. Once attached, the sleeve allows the climbers to move up and down the entire length of the ladder safety system with ease and confidence," said CS Asia's President, Jean Christophe Thiault.
Capital Safety, the world's leading designer and manufacturer of height safety and fall protection equipment with 12 operating sites worldwide, is home of the DBI-SALA and PROTECTA brands. All of Capital Safety's fall protection and rescue systems are backed by the best training, technical assistance, and customer service in the industry.
For more information, contact Capital Safety at +65 6558 7758 or visit them at www.capitalsafety.com