AlgoTrades Launches Automated ETF Trading System for Individual Investors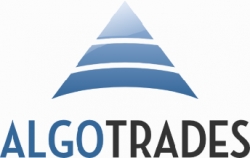 Chicago, IL, April 08, 2014 --(
PR.com
)-- AlgoTrades announces the launch of its new automated Exchange Traded Fund system on April 1st 2014. The company marked the launch with their April Fools Video, an engaging and humorous take on ETF.
The AlgoTrades
automated trading systems
are designed to allow the ordinary investor to take advantage of, and profit from underlying market trends in the same way that professional investors do. The unique AlgoTrades algorithms seek out and follow major, but often subtle, movements in the market no matter of the market trend. As a result it can create profits from the monthly wave like patterns that form in the market for its users.
Because the system is automated, it is affordable. The AlgoTrades ETF system requires investors to risk much less capital, and has a subscription fee which is 62.5% lower than similar systems.
ETF investing is ideal for the average investor, as they are simple to understand and trade just like ordinary stocks and shares. AlgoTrades ETF trading system is a conservative index trading strategy, protective of its clients' investment capital. It aims to eliminate wild swings in portfolios by the use of SPY and SH exchange traded funds which are non-leveraged.
Additionally, because it only makes around thirty or forty trades each year, trading costs are minimal, and the intermediate investment waves in the SP500 index are taken advantage of.
AlgoTrades' policy is to profit from market trends, so it doesn't hedge. Instead, it takes advantage of known crowd based behavioral price patterns to predict and profit from stock market fluctuations.
Founder of AlgoTrades Systems, Chris Vermeulen, states "We have a sophisticated system working on behalf of our investors, which creates profits by using both predictive tools and strict money management strategies in real-time. We are delighted to be offering this cost effective, easy to use, yet highly professional automated ETF trading system. It will appeal to the average investor who requires a common sense and well proven approach to making money in the stock market."
Contact
AlgoTrades.net
Chris Vermeulen
1-844-692-5468
www.AlgoTrades.net

Contact
Multimedia
Review automated ETF trading system descriptions and trading statistics.