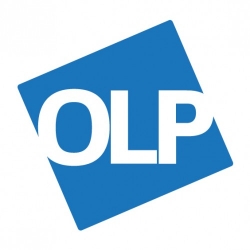 Los Angeles, CA, April 09, 2014 --(
PR.com
)-- The Organization of Legal Professionals, an industry group that includes some of the most respected legal technology thought leaders in the field, announced today that it has finalized preparations for its Litigation Support Certification Exam. The exam, developed in conjunction with Pearson Learning Solutions, a $7 billion company that specializes in certification examinations for a wide variety of industries, incorporates content created by OLP members including eDiscovery and legal technology lawyers, consultants and experts. OLP is the first organization to offer a Litigation Support Certification Exam.
Candidates for the exam will be able to schedule the date of the examination starting May 15, 2014 through the purchase of a voucher. The exam will be administered in a secured facility in over 1,000 global locations including the U.S., Canada, Australia, the UK, Japan, Europe, Mexico, Puerto Rico, Brazil, Venezuela, and South Africa.
"Lawyers need an effective and efficient way to identify the litigation support professionals who possess the skills and qualifications necessary to meet today's demanding litigation support environment," said Douglass A. Mitchell, a partner and litigator in the Las Vegas office of Boies, Schiller & Flexner, LLP who chairs OLP's Board of Governors. "Given the technically sophisticated, rapidly evolving issues affecting eDiscovery and legal technology, the time has come for the legal profession to adopt a Litigation Support Certification program. The OLP Litigation Support Certification Exam program is an exemplary education and certification process that provides the requisite criteria to fulfill the demand for qualified professionals."
OLP's two-hour certification exam covers five primary areas in Litigation Support. Professionals wishing to sit for the exam may apply by going to the website and downloading the Candidate Handbook at www.theolp.org.
Over 32 high-profile attorneys, law professors, litigation support managers, consultants, and Ph.D.s have contributed to the development of the content of OLP's Certification Exam. The process took over 18 months of development.
OLP's goal in developing and administering a Litigation Support Certification Examination is to establish a standard that can be immediately recognized as a symbol of excellence and signify that an individual has demonstrated the knowledge and skills required to perform competently in today's complex legal technology. The CLSP or Certified Litigation Support Professional designation will be awarded after the candidate passes a rigorous test, has their backgrounds and work experience checked and submits an extensive application.
About The Organization of Legal Professionals (OLP)
The OLP drives education and best practices and provides certification for those involved in complex litigation support. Through its programs, the OLP ensures the requisite level of competency in complicated disciplines -- including trial support, eDiscovery and legal technology -- is met. It is the only organization whose members represent all sectors of the legal profession: attorneys, paralegals, technical support staff, litigation support professionals, consultants, legal service providers, software developers and the judiciary.
Past and present members of the Board of Governors include: Browning Marean, Partner, DLA Piper; Herb Roitblat, Ph.D.; Douglass Mitchell, Boies Schiller; Anne Kershaw, Esq. eDiscovery Institute; Linda Klein, Past President, Georgia State Bar Association; Ron Friedmann; Jeff Fowler, O'Melveny & Myers; Richard Granat, Co-Chair of the ELawyering Task Force and Standing Committee Delivery of Legal Services, American Bar Association ; Eddie Sheehy, CEO, Nuix; Steve Lief, EpsteinBecker; Arnold Blair; Cooley Godward; Kevin Cranman, GC, Ericsson; Patrick Oot; Laura Zubulake, Christy Stouffer, Patton Boggs; Tom Gricks, Schnader Harrison Segal & Lewis LLP; Fernando Pinguelo, Scarinci Hollenbeck; David Werblow, T-Mobile; Kara Buzga, Mayer Brown; Margaret Morton, Technology Consultant; and other well-known legal icons.