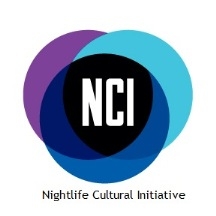 New York, NY, April 09, 2014 --(
PR.com
)-- The Nightlife Cultural Initiative (NCI) is pleased to announce a new board of directors, a new website and three new projects as a part of its continuing efforts to elevate nightlife culture.
The NCI Board of Directors for 2014-2015 includes artists and academics with a unique perspective on nightlife culture. DJs Chris Alker and Herbert Holler have each been performing in and writing about New York nightlife for more than ten years. The academics Alysse Jordan and Madison Moore hail from prestigious Ivy League institutions and each focuses their research on diversity, culture & urban sociology. The combination of research and practical insights into the nightlife environment brings the best of both worlds to NCI's ongoing efforts. More information on the board of directors can be found at http://nightlifeculture.org/
The new NCI website focuses on the cultural perspectives of the nightlife experience. Designed by Chris Alker with content from Gamal Hennessy, the site showcases the wide range of popular research that is the foundation of nightlife culture studies. It also looks at current events and issues within nightlife through a combination of articles, videos and social connections to the institution. More general information on the NCI Website can also be found at http://nightlifeculture.org/
The new board and the new website coincide with three new projects that NCI is pursuing to elevate nightlife culture. First, the organization plans to release a free Nightlife Safety Guide in the fall of 2014. This guide was written to help both new and veteran nightlife patrons navigate the challenges of the nightlife environment. Later in 2014, NCI plans to conduct a survey of DJ professionals to gather much needed data on this diverse and underrepresented population of artists. Finally, NCI is planning a major book on the cultural impact of the nightlife DJ that will be developed over the coming months.
Gamal Hennessy, president of NCI and Nightlife Publishing, is enthusiastic about the organization's new direction. "Nightlife culture deserves recognition and respect as a complex and positive aspect of urban life. Our new board has the perspective and resources to build on the foundation we created two years ago."
About The Nightlife Cultural Initiative
NCI is a nonprofit organization founded and funded by Nightlife Publishing LLC to elevate nightlife culture. It goes beyond the negative perceptions of nightlife to focus on the elements of art, music and fashion that converge in this environment. NCI partners with the prominent venues, artists, DJ's, designers and nightlife personalities to inspire appreciation and generate positive visibility of nightlife culture.
About Nightlife Publishing
Nightlife Publishing is a content creation platform that specializes in nonfiction, fiction and creative consulting services. Prior releases include New York Nights, Seize the Night, Smooth Operator and A Taste of Honey.
For additional information or to schedule an interview, contact Gamal Hennessy at 917-370-7514 or by email at info@nightlifeculture.org.