ADA Compliance Expert Protects Los Angeles Business from Lawsuit
California Access Consultants (CAC) has the tools and personnel to support any size Business while providing peace of mind from the drive by ADA lawsuit happy people. Many Businesses' do not know what an ADA barrier is, or how to resolve it. That makes many Properties vulnerable to lawsuits and loss of money. But ADA Compliance allows for a better business environment for all persons regardless of any type of disadvantage.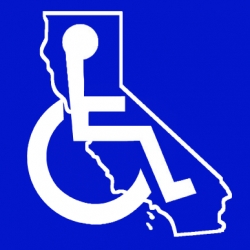 Los Angeles, CA, April 15, 2014 --(
PR.com
)-- California Access Consultants an ADA accessibility consulting company, in response to the tidal wave of accessibility lawsuits in Los Angeles for non-compliance of the federal law pertaining to the American's with Disabilities Act ("ADA") now offers its expertise and services to all types of business and commercial property owners in California.
Many business and commercial property owners are under the false impression that they are compliant because they have a city, county, and/or state license, or they believe they are "grandfathered" due to the age of the building. Regardless of the permits and age of the building all businesses and commercial properties open to the public are subject to some level of compliance. Tenants and landlords are both joint and severely responsible for being compliant. Violations are easy to find.
Under the ADA, business and commercial properties open to the public are required to allow people with disabilities access to all portions of the business which are open to the general public. Access must include, among other things, properly designated parking, with no steps or curbs blocking an entrance. Bathrooms and aisles must be able to accommodate customers with wheelchairs and counters with a specific height. The law allows a disabled person who has been denied access to any business or commercial property because of violations, to file a lawsuit without complaining to anyone prior to filing that lawsuit.
California Access Consultants addresses the needs of business owners, commercial property owners, and the disabled community, as well as the uprising of lawsuits against noncompliant businesses, California Access Consultants
http://www.CaliforniaAccessConsultants.com
and its ADA Compliance Specialists are now available nationally assisting, educating and promoting access for the disabled through "readily achievable" and "technically feasible" modifications as required through the Department of Justice. By assisting the owner by surveying the property and creating a "Transition Plan," this helps the owner to plan the removal of these barriers and prevents the lawsuits. The owner's money stays in the business and not in the hands of the frivolous lawsuits.
California Access Consultants provides business and commercial property owners with affordable ADA compliance inspection services which, ultimately, not only increases awareness in the levels of noncompliance, but also increases revenues, as Good Access is Good Business and Knowing and Planning is Financial Protection. Having a Transition Plan can not only protect your business or property, but will assist you in planning out your future business needs and keeps your money in your property.
Contact
California Access Consultants
Isaac Pierce, AIA, CASp
213.915.4ADA
CaliforniaAccessConsultants.com

Contact