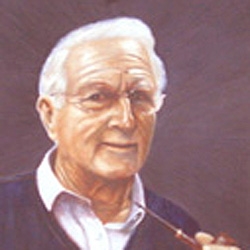 New York, NY, October 08, 2007 --(
PR.com
)-- "Double-Edged: a Change of Heart" is a detective thriller in four parts, each covering a different part of the world, mainly the US, Europe and Africa. A multi-national team of young enthusiastic investigators are given a UN supported task of neutralizing potential warlords, intent on controlling Mediterranean coastal territories, following the devastation created by Global Warming. Part 4 tells of the world in the year 2050, as given in official forecasts.
Many real life actual events have been dramatised and included, giving the book much creditability, but always supporting the main theme, that of trusting the experts, and the threats to civilization as we know it.
Ben Harr is fast approaching his eightieth year, and after many visits on research and actual interviews, it has taken him five years to complete "Double-Edged: a Change of Heart," so although he is finishing another detective thriller, that might well be his last.
Details of books worth reading can be seen at
http://stores.lulu.com/tonyharris
. Whilst two mainstream publishers showed some interest in handling the book, a previous work had reference to the bombing of the British Army headquarters at the King David Hotel in Jerusalem during the Mandate, and was unfortunately considered to be anti-Semitic, something the author had tried very hard to avoid. It seems he was never-the-less blackballed as a writer. Lulu.com on the other hand, have been perfect from the point of view of giving an author full control over the publishing process, including all rights.
"Double-Edged: a Change of Heart" is available from Lulu.com or Amazon.com with its ISBN: 978-1-84753-471-2, and can also be purchased on a CD.
###