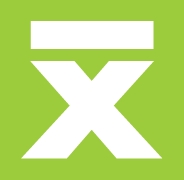 Arlington Heights, IL, April 21, 2014 --(
PR.com
)-- The company specializes in manufacturing magnesium oxide construction products, inorganic, non-toxic, highly-fire and water-resistant materials that are easy to install and perfect for use in basement applications.
Nick Richmond and Brian Barrick recently launched their second entrepreneurial endeavor, Matrix Manufacturing, USA. They founded Matrix Basement Systems in 2009, and helped it grow into the Midwest's leading provider of basement finishing systems. Matrix Basement Systems, Inc. has now served more than 1,000 Chicagoland and Detroit residents.
"I identified a new market opportunity where I believed Matrix could expand into manufacturing MgO-Based products (Magnesium Oxide) and quickly succeed. MgO-Board has become an incredibly popular construction material because it's far superior to drywall, it is both resistant to fire and impervious to water damage, it is immune to insects, completely repels mold and mildew, and it does not contain harmful-to-breathe Silica dust. This makes it perfect for contractors, consumers, and businesses to install," said Richmond.
Besides these benefits, MgO-Board is eco-friendly, too. Contractors will also like the fact that the double-sided SIP wall panels, made of MgO, install quickly, reducing labor costs. And, SIP panels have high energy-efficiency and a seamless appearance, which consumers love. MgO SIP panels work best for basements, and MgO-Board can be used for interior and exterior wall applications, kitchens, bathrooms, tile backer, foyers, fascias, soffits, and subflooring.
Matrix Manufacturing, USA is now producing Tyroc Subflooring™, which acts as underlayment for tile, laminate, vinyl planking, tiles, and hardwood flooring. Tyroc Subflooring™ offers a high resistance to moisture, sound, and heat. The company also offers a Panel Lamination service that allows customers to provide their own materials for lamination.
"We have the largest inventory of MgO in the Midwest and the fastest shipping times," added Vice President, Brian Barrick.
In addition to manufacturing, Matrix also offers Remodelers and Entrepreneurs a Business-in-a-Box Dealer program. Dealers will learn sales and marketing strategies, trade secrets for generating high profits, and expert installation techniques for basement construction applications. The Matrix Basements Authorized Dealer Program provides dealers the tools they need to market their products and attract quality leads, so they can quickly get their businesses off the ground and operating successfully.
Contractors interested in purchasing MgO-Based Basement SIPs or Tyroc Subflooring™ products, and construction professionals who would like to start their own businesses selling and installing these products should contact Matrix Manufacturing by phone at 888.322.5200, e-mailing
tmiller@matrixmfgusa.com
, or by visiting
http://www.matrixmfgusa.com
.
About Matrix Based in Arlington Heights, Illinois, Matrix Manufacturing, USA is the latest innovation of successful entrepreneurs Nick Richmond and Brian Barrick. This aggressive business team currently owns and operates Matrix Basement Systems, Inc., Matrix Basement Finishing System, and Matrix Manufacturing, USA. Matrix Basement Systems is now the largest basement finishing contractor in the Midwest. Matrix Manufacturing is the Midwest's biggest producer of Basement SIPS, MgO-Board, Tyroc Subflooring™, and Panel Lamination services. With more than 100 employees spread across multiple locations in Illinois and Michigan, Matrix Manufacturing, USA will be a leader in the construction industry, and the basement finishing industry for years to come.
Contact Information:
Tim Miller
Matrix Manufacturing
888.322.5200
info@matrixmfgusa.com
http://www.matrixmfgusa.com
1435 E. Algonquin Rd.
Arlington Heights, IL 60005