Reaction to FDA Proposed E-cigarette Regulation by Matrix Distributors Inc
An electronic cigarette distributors response to the FDA's proposed regulation to the e-cigarette industry including labeling and age restrictions.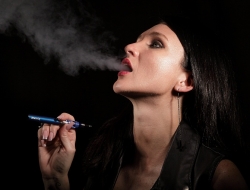 Tampa, FL, April 25, 2014 --(
PR.com
)-- On April 24, 2014 the FDA announced its long anticipated proposed regulation to extend its tobacco regulatory authority over cigars, pipe tobacco, electronic cigarettes, nicotine gels, hookah tobacco and dissolvable tobacco products. The proposed rule is 241 pages in length.
Matrix Distributors Inc., a Florida based independent distributor of electronic cigarettes and e-liquids welcomes responsible and scientific based regulation of the e-cigarette industry. Matrix products can be found throughout Florida at various locations including convenience stores, gas stations, boutiques and even a doctor's office.
Bobby Ali, head of R&D at Matrix expressed concern that many retailers may not realize that the proposed changes do not go into effect immediately, there are several steps that still need to be completed before the FDA can make any changes. Regulation may also have different dates for implementing different aspects. He went on to say, "Many small businesses are struggling during such a crucial economic time and to simply ask them to stop selling any product without due research is irresponsible. Where do you draw the line? Is it e-cigarettes? Is it energy drinks? Is it the 1,200 calorie honey bun?"
NATO, the National Association of Tobacco Outlets announced earlier today that its staff is reviewing and summarizing the proposed regulation and will issue a news bulletin detailing said regulation at a later time. There are many associations of e-cigarette distributors and vendors committed to reaching out to all levels of government to ensure that such regulation is scientific and fair to all e-cigarette companies both small and big.
Consumers of e-cigarettes choose them for many reasons and the FDA wants to make sure there are no false health claims made. Even though long term studies and research are still pending, one thing is certain, it is a cost effective way to deliver nicotine to your system. Five dollars in e-liquid can last the average consumer up to a week whereas a five dollar pack of cigarettes may only last a day or part of a day. These consumers deserve a safe product and FDA regulation may provide that for them.
Chris Lasorsa Vice President of Sales at Matrix Distributors, added " The FDA must be aware that with great power comes great responsibility. It is crucial that they make all regulation scientifically based and not be influenced by any side. The shear increase in e-cigarette usage indicates that there is a use and demand for such products. Strict and needless regulation may lead to underground black market production and will be counter productive to ensuring product safety."
Contact
Matrix Distributors Inc.
Mary Ali
813-351-0091
www.ineedmatrix.com

Contact