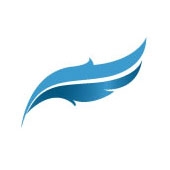 Chatham, Canada, May 03, 2014 --(
PR.com
)-- Scribendi.com, the world's leading online
editing
and proofreading company, takes writing to the next level with its popular series of professional
podcasts
. A hit among budding writers of all ages, Scribendi.com podcasts focus on improving communication skills through practical how-to guides.
The podcast series is easy to access and offers a full menu of topics in writing and editing. Clients love the comprehensive coverage of grammar provided by the podcasts and the convenient online format. From interns to CEOs, Scribendi.com's resources help professionals at any stage of their careers communicate better and prepare documents more effectively.
"Our customers and visitors love accessing our podcasts for grammar, editing, and writing advice on the go," said Karen Ashford, Marketing Manager. "This gives our followers an alternative way to get tips and advice about their writing and grammar and allows them to become better communicators."
In the boardroom, accurate and concise communication is vital. Scribendi.com podcasts offer tips on how to organize ideas, edit for clarity, and even build stellar slides for a presentation. The writing and editing podcasts tackle various stages of communicating product or service innovations, from the first draft proposal to the final report. Whether a client is interested in corporate research or
content marketing
, Scribendi.com provides the necessary tools to take any company to the next level.
For students, editing and grammar podcasts offer valuable tips on how to make the grade in university or college. Scribendi.com experts demonstrate the fundamentals of academic writing, from creating a thesis statement to composing research proposals and book reports. Students will learn how to argue more persuasively in an essay or how to articulate methods of analysis in a scientific paper.
Scribendi.com podcasts also provide a wealth of up-to-date information on plagiarism and its repercussions. Recent graduates will enjoy the company's expert advice on job applications and avoiding unnecessary padding or dishonesty in resumes. Thanks to Scribendi.com podcasts, budding professionals will receive the guidance they need for success in the classroom and the job search that lies beyond.
For writers looking to get a book published, Scribendi.com podcasts cover the fundamental distinction between self-publishing and traditional publishing. In addition to advice on authorship, the podcasts offer technical tips on important elements of writing and style, such as punctuation and capitalization.
Since 1997, Scribendi.com has been fully committed to improving its clients' communication skills. The writing podcasts are a natural extension of Scribendi.com's expertise and advance its mandate to be the best proofreading and editing service on the web.
"We love helping our clients become better writers, and we want to provide our advice in as many formats as possible," said Chandra Clarke, President of Scribendi.com. "Our popular podcasts are another way to do that."
As a free service, Scribendi.com's
podcast series
is available online now for streaming or downloading. Interested clients can tune in today to start learning how to become better writers and communicators.