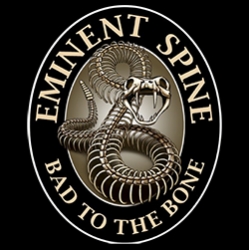 Georgetown, TX, May 15, 2014 --(
PR.com
)-- Eminent Spine is pleased to announce that it has passed two consecutive inspections conducted by the Food and Drug Administration (FDA).
In the last three years, the FDA has conducted two inspections at the Eminent Spine facility in Georgetown, Texas. The first was conducted from February 28th through March 4th of 2011. At the end of that inspection, no observations were issued and we received a closeout letter from the FDA stating that all their concerns had been addressed and the warning letter we received in 2010 was rescinded.
Recently the FDA conducted another inspection of the Eminent Spine facility from February 10th to February 13th of 2014. At the end of the inspection, the inspector issued no observations to Eminent Spine.
About Eminent Spine
Eminent Spine is a privately owned company, founded in 2008, whose founders have pioneered a new era in spinal technology. Dr. Steve Courtney and David Freehill co-founded Eminent Spine with the idea of combining a spine surgeon's medical expertise with an engineer's experience of manufacturing and design. To learn more about Eminent Spine please visit their website at
www.eminentspine.com