Bob Moore Construction Receives TEXO / AGC's Distinguished Building Award for Tandy Leather Store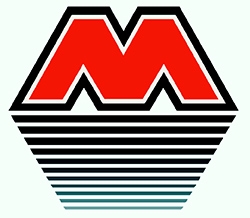 Arlington, TX, May 17, 2014 --(
PR.com
)-- Bob Moore Construction has won the prestigious Distinguished Building Award for its Tandy Leather store construction project in Fort Worth, Texas from TEXO.
TEXO is the north Texas chapter of the Association of General Contractors of America (AGC) and Associated Builders and Contractors (ABC). It is the largest commercial contractors association in Texas with more than 1,900 members, and sponsors an annual competition for superior construction projects in Texas. Tandy Leather's new store earned first place in the 2013 competition in the category of Design / Build projects under $10 million. Criteria for judging included difficulty in construction, unusual construction techniques, final appearance and quality, timeliness of completion and safety.
Winners of TEXO's Distinguished Building Award are entered into a state-level Outstanding Construction Awards competition, sponsored by AGC Texas Building Branch in Austin, Texas.
The 23,000 SF store is located next to Tandy Leather's corporate headquarters along Interstate-20 in south Fort Worth and was designed to be the prototype for all future Tandy stores. Built with tilt-up construction, the store features a 100% glass front wall, which showcases the company's cowhides and other products to passing motorists. A 130-foot long decorative, angular wing clad in metal skin spans the front of the building to accentuate the modern look. The interior includes 20,000 SF of floor space to present the store's huge inventory of leather and leathercraft supplies. Accent lighting and TV monitors throughout the interior highlight products and a large, circular kiosk hosts several cashiers and customer service representatives.
This dramatic new store is the first stand-alone retail property in Tandy Leather's 90-year history and was featured on WFAA TV's Good Morning Texas show in January, 2014.
"We're honored to win this award," said Ed McGuire, President of Bob Moore Construction. "TEXO represents the top contractors and construction projects in north Texas so we're very proud to have been selected for this award in a very challenging competition. Project Manager Kyle Whitesell did an outstanding job with the Tandy Leather store, which is a real showcase of the dramatic type of building we can provide for our clients."
"I'm very excited about this award," said Kyle Whitesell, Executive Vice President of Bob Moore Construction. "As design-build contractor we worked closely with Alliance Architects and had a substantial amount of input on the aesthetics of the new Tandy Leather store. Our Superintendent, Bill Brumbaugh, did a masterful job of supervising this project, particularly with the installation of the large, angled glass front wall. To have our creativity and efforts recognized by TEXO with this award is a tremendous honor."
Formal presentation of the Distinguished Award will take place at TEXO's Awards Dinner to be held December 18, 2014 at the Omni Mandalay Hotel at Las Colinas.
For print-sized photos visit http://www.generalcontractor.com/photos/2013_06_07-Tandy_Grand_Opening/
About Bob Moore Construction
A recipient of the QUOIN / AGC General Contractor of the Year Award, the TEXO / AGC Summit Award for Construction Excellence and the Texas Building Branch-AGC Outstanding Construction Award, Bob Moore Construction has been one of the most respected commercial construction companies in Texas since 1946. An industry leader in tilt-up construction, the company was the first general contractor in the United States to be formally certified as a TCA Certified Company by the Tilt-up Concrete Association (TCA). Bob Moore Construction was also one of the first general contractors in North Texas to be accepted into the OSHA Local Partnership program in recognition of its superior safety program. The company's portfolio includes a wide range of commercial buildings, from warehouses and distribution centers to office buildings and retail stores. Whether it is providing general contractor, design / build or construction management services, Bob Moore Construction's goal remains the same: to deliver quality construction projects on time and in budget. Bob Moore Construction is a member of TEXO / Associated General Contractors of America, American Concrete Institute and a sustaining member of the TCA.
Contact:
Bob Moore Construction, Inc.
Jeff Schaefer
Marketing Communications Manager
1110 North Watson Road
Arlington, Texas 76011
jschaefer@generalcontractor.com
Phone: (817) 640-1200
Fax: (817) 640-1250
www.GeneralContractor.com
Contact
Bob Moore Construction
Jeff Schaefer
817-640-1200
www.generalcontractor.com

Contact
Multimedia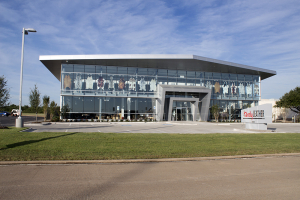 This dramatic new store is the first stand-alone retail property in Tandy Leather's 90-year history and won the Distinguished Building Award