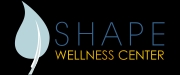 Atlanta, GA, May 21, 2014 --(
PR.com
)-- ShapeMed (
ShapeMed.com
) is an Atlanta, GA based medical practice that offers a wide variety of non-surgical aesthetic procedures. ShapeMed, founded in 2007 by Dr. S. Mark McKenna, has experienced rapid growth in the Greater Atlanta Area. ShapeMed recently achieved Allergan Top-50 status in the Allergan Partner Privileges Program.
Throughout Georgia, ShapeMed has long been the ideal option for cosmetic procedures like Botox and Juvederm. With ShapeMed's multiple clinics throughout Atlanta, their clients have long enjoyed convenience and superior patient outcomes. Further still, their experience, skill and dedication to cost-effective treatment means that every patient can achieve the same level of quality you'd expect to see among a skilled provider. That's why it is such a pleasure to announce that ShapeMed achieved the prestigious Allergan Partner Privileges® (APP) Top 50 award!
Allergan is a global, technology-driven multi-specialty health care company that is pursuing therapeutic advances to help patients to live their life to the fullest and achieve their potential. ShapeMed is value focused medical company that operates from a transformation perspective. ShapeMed founder, Dr. S. Mark McKenna, MD says, "We are please to be recognized as a nationwide leader in the field of medical aesthetics, we work very hard to satisfy the needs of our patients."