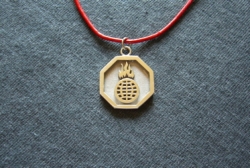 Telluride, CO, October 13, 2007 --(
PR.com
)-- Cool Planet Jewelry announced today that it has teamed up with the Stop Global Warming Virtual March to develop a special StopGlobalWarming.org collection of fine handcrafted jewelry, using recycled precious metals. All Cool Planet Jewelry products have been developed to ensure that every aspect of the company's operations are socially, economically, and environmentally responsible. The collection uses recycled precious metals thus eliminating new mining, which is a significant source of environment degradation.
The StopGlobalWarming.org collection features a men's and women's line jewelry ranging from necklaces to bracelets and pins, all featuring the StopGlobalWarming.org logo.
"We are thrilled to partner with Cool Planet Jewelry and encourage concerned citizens to support this beautiful and environmentally responsible jewelry collection," said Laurie David, global warming activist and founder of StopGlobalWarming.org.
Founded by Laurie David, John McCain and Robert F. Kennedy Jr. StopGlobalWarming.org has galvanized over 900,000 individual marchers including leading scientists, entertainers, athletes, political and religious leaders, and corporations who are concerned about the overheating of the planet and have united to urge government to find solutions to the growing and imminent danger of global warming.
With every purchase a generous donation will be made to both StopGlobalWarming.org and the Natural Resources Defense Council. Visit www.coolplanetjewelry.com . The web site is 100% solar powered.
###