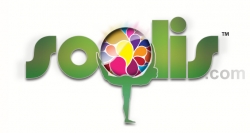 Nashville, TN, May 28, 2014 --(
PR.com
)-- Club Industry has created a strategic partnership with soOlis.com to improve the usability and functionality of its online Buyers' Guide to include the ability to compare fitness equipment. As part of the agreement, soOlis.com, the No. 1 fitness and wellness resource website, will manage
Club Industry's Buyers' Guide
.
This partnership allows Club Industry, the most trusted media source for fitness business professionals, to utilize soOlis' detailed commercial product information for Club Industry's new and improved Buyers' Guide. Gym owners, managers and anyone else can visit Club Industry's new and improved Buyers' Guide to compare commercial fitness equipment while exploring the product information, images, specifications and videos that Club Industry's Buyers' Guide also offers on fitness products.
"By adding the compare option to our Buyers' Guide, we have improved and simplified the buying experience for our audience," said Marty McCallen, publisher of Club Industry. "Before club operators make any small or large purchasing decisions, they now can turn to
Club Industry's Buyers' Guide
to get a side-by-side comparison of the features of equipment, helping them narrow their search to the products that are most appropriate for their facilities. More people now turn to online resources before making purchasing decisions, so this was the next logical step in the evolution of our Buyers' Guide."
Brad Bishop, president of soOlis, said: "We have grown our business over the past four years by managing the fitness equipment dealers' product information on their websites. Because of the years of experience, we have been able to improve our offerings each year. We're excited about the strategic partnership with Club Industry, one of the keystones in the fitness industry. We look forward to working with them on their new Buyers' Guide. It will be the only Buyers' Guide to show all current products, images, specifications and videos (if available) and give users the ability to request a quote on multiple products. The new Buyers' Guide will further support Club Industry's mission of connecting buyers and sellers. We look forward to a long strategic partnership with Club Industry."
About soOlis
soOlis.com
is an informational website and does not sell fitness equipment. Its purpose is to provide data, educate end users, provide them with comparisons of equipment, location of clubs, and browse WebMD TM articles and videos. For more information regarding partnership opportunities, visit www.soolis.com/contact.php or contact Tim Sebold at
tsebold@soolis.com
or 877-789-8773 ext. 705.
About Club Industry
Club Industry, a trusted media source and trade show, is a part of Penton. Club Industry connects buyers and sellers through a portfolio of products that includes a website, Buyers' Guide, e-newsletters, a mobile app, and a conference and trade show. Club Industry builds communities by providing forums filled with high-quality content, relevant information, dynamic meetings and networking opportunities critical to industry decision-makers. For information about being listed in Club Industry's Buyers' Guide, contact Marty McCallen at
marty.mccallen@clubindustry.com
or Laurie Kerr at laurie.kerr@clubindustry.com.