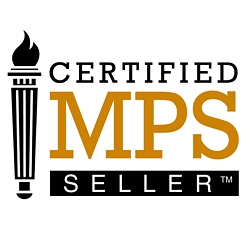 Philadelphia, PA, June 15, 2014 --(
PR.com
)-- The Water Group, a Philadelphia-based Business Services Consultancy will be hosting its next CMPSS Managed Print Services sales training event October 7-9, 2014 in Philadelphia Pennsylvania. Registration is now open. www.Water215.com/cmpss2014.htm
Now in its 5th year, the CMPSS (Certified Managed Print Services Seller) MPS sales training & certification program is regarded as the best in the industry, and has been described by one major stationer as the best sales training of any kind their team has ever participated in.
The 2.5 day program has been designed to help MPS sellers, managers, and executives of all experience levels gain better insight into MPS and become exponentially more effective at selling and closing MPS deals. The highly-interactive, hands-on program is a mixture of lecture, team activity, competition, and real-world MPS deal simulation workshops designed to help participants become sales & thought leaders within their companies and industry.
Since its inception in 2008, The Water Group has trained more than 1,000 professionals on becoming more effective at selling MPS, and the experience levels of class participants has ranged from "first day on the job as a salesperson" to "I've been selling MPS for 13 years." In all cases, the program has significantly helped the participants become better MPS practitioners.
Collectively, the team of professionals who designed and will deliver the seminar have sold nearly $1 Billlion dollars in true MPS deals (total contract value) since 1998. In addition, Water Group has created MPS programs & solutions for both global and SMB companies alike; they are truly MPS experts, and bring this expertise as they deliver the training program and work with its participants to become more effective MPS sellers, solution architects, analysts, operations managers, program managers, and general MPS practitioners.
Registration is now open. To register, visit the website www.Water215.com to register. You can also download a datasheet and the full course outline from the site.
The Water Training Institute is a subsidiary of The Water Group LLC, and has been providing sales training, coaching, development, and improvement support to professional sellers since 1986.