Spa Logic Expands Services with New Spa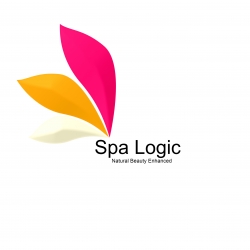 Washington, DC, June 16, 2014 --(
PR.com
)-- Spa Logic is expanding its business in Dupont Circle with a new wellness center dedicated to massage, reflexology, facials, and spray tanning on its third floor. One year ago, Spa Logic opened offering haircuts, coloring, nails, and waxing. But the demand has been so great that they are adding services requested by their growing client base.
"With an exceptionally talented and experienced staff, leading products, and new spa treatments, we're creating an unforgettable experience here at Spa Logic," said owners Kathy Luu and Zhen Lin. "At Spa Logic, we are creating a full-service spa on three floors – all within the same facility – so there is no need to go anywhere else."
From relaxing body massages featuring leading organic products to exclusive facial treatments, "The Spa" by Spa Logic is taking the spa experience to a new level. The Spa offers five massage and reflexology rooms, including a separate room for couple's treatments, along with a spray tanning room. Couples treatments are a favorite for newlyweds, moms and daughters, or best friends sneaking away from the hectic world to relax for an hour.
Reflexology is an alternative medicine involving applying pressure to the feet, hands, and ears with specific thumb, finger, and hand techniques without the use of oil or lotion. It is based on what reflexologists claim to be a system of zones and reflex areas that mirror an image of the body on the feet and hands with the premise that such work affects a physical change to the body (Wikipedia).
"For many years I have been honing my vision of what a full-service spa experience should be. I have carefully selected therapists, each with individual talents, so our services are personalized and appeal to all types of clients and occasions. The end result is feeling like royalty," said Kathy Luu.
Spa Logic also offers a variety of organics facials and body treatments, therapeutic foot treatments, waxing, make-up and a multitude of services for the mother-to-be. The spa can be booked for groups as well as corporate and special events. Spa Logic still offers clients access to a newly renovated space where they can still enjoy a full range of services including manicure, pedicure, waxing, threading, and eyelash extensions. And on the main level of the spa, clients can experience the latest haircuts, styles and colors by professional stylists.
Spa Logic is located at 1721 Connecticut Ave NW in Washington, DC. Spa Logic's regular hours are Monday through Friday from 10:00 a.m. to 8:00 p.m. and Saturdays 9:00 a.m. to 7:00 p.m. and Sunday from 10:00 a.m. to 6:00 p.m. To learn more, visit www.spalogicdc.com.
Contact
Spa Logic
Kathy Luu
202 232 6475
www.spalogicdc.com
1721 Connecticut Ave NW
Washington, District of Columbia
20009

Contact