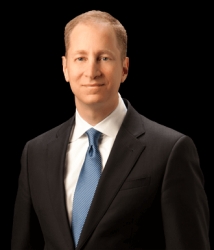 Houston, TX, June 18, 2014 --(
PR.com
)-- Proposed new federal sentencing guidelines in drug cases will be the subject of the next Texas Bar CLE webcast to be held on Thursday, June 19, 2014 from 12.30 p.m. to 1.30 p.m. The event will be co-hosted by Houston trial attorney Grant Scheiner and El Paso criminal defense attorney Cori Harbour-Valdez.
Drug Minus Two is a plan to reduce the United States Sentencing Guidelines for all substances across the board by two levels. The progress of the guidelines so far has been:
· 2011 - U.S. Sentencing Commission solicits public opinion on reducing the guidelines
· January 2014 - Proposed guidelines published for sixty-day period for public comment
· April 2014 - Amended guidelines approved by the USSC
The next key milestone is November 1, 2014, the deadline for Congress to consider whether to approve the guidelines. At some point during the approval process, the USSC will probably consider whether to make the Amendment retroactive. Sentences for eligible inmates are not expected to be reduced automatically. United States Attorney General Eric Holder said, "This straightforward adjustment of sentencing ranges will rein in federal spending while sending a strong message about the fairness of our criminal justice system."
Grant Scheiner, Managing Attorney of
Scheiner Law Group, P.C.
, has been practicing law in Texas since 1992. He has been listed by the National Trial Lawyers Association as one of the "Top 100 Trial Lawyers" in the State of Texas. Texas Super Lawyers Magazine (a Thomson Reuters publication) has named Mr. Scheiner a "Texas Super Lawyer" in the categories of criminal defense and federal white collar every year since 2009. Cori Harbour-Valdez has been a member of the El Paso Bar Association since 1997 and served as president in 2009-2010. She has also been named in Texas Super Lawyers.
This webcast is one of a series hosted by the Texas State Bar CLE. Also available are free online classes, books, articles and practice manuals. For further information and to register for the webcast, please visit the Texas State Bar CLE or www.texasbar.com.