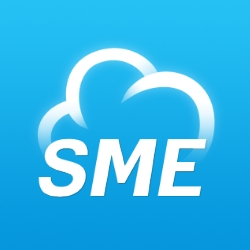 London, United Kingdom, June 20, 2014 --(
PR.com
)-- Vehera, trading as Storage Made Easy, today announced that they been accepted as a supplier by the Crown Commercial Services (CCS) on the G-Cloud 5 framework for their Enterprise File Share and Sync Solution which is now available framework as Software-as-a-Service (SaaS) in the CloudStore under the SaaS category:
http://govstore.service.gov.uk/cloudstore/saas/cms/5-g5-1725-001
G-Cloud is a UK Government initiative to encourage the adoption of cloud services across the whole of the public sector. The aim of the initiative is to open up more government business to cloud vendors.
The SME Enterprise File Share and Sync Solution is available to UKGov in an exclusive package using Skyscape's Primary Storage in the Cloud and Computing-as-a-Service infrastructure. Together this allow administrators to securely benefit from the cloud as an Enterprise-grade file server and storage solution, in the same way they previously enjoyed on-premise solutions like SharePoint and Windows servers.
The solution is also able to unify different data sources, such FTP, WebDav, SharePoint, and up to 45 others, into a single interface that is securely accessible from any mobile device or desktop.
SME's chosen partner, Skyscape have achieved Pan Government Accreditation for IL2 and IL3 data for this service, meaning that a significant proportion of assurance has already been completed thus allowing Public Sector Organisations to gain the benefits of secure, purpose built solution via on-demand resources that meet their stringent requirements, all on a true utility (pay for what you use) consumption model.
Jim Liddle, Storage Made Easy CEO said, "The UK Government Cloud initiative brings increased flexibility and cost reduction that the Cloud gives to private companies and makes it available for public sector organisations.
"For UK cloud companies such a Storage Made Easy it is a route for UK Cloud companies such as ourselves to win government contracts."
Liddle finished by saying, "UK Government organisations interested in implementing secure private Enterprise File Share and Sync can contact us using the email government@storagemadeeasy.com."
About Storage Made Easy:
The Storage Made Easy
EFSS solution
is storage agnostic and can be used as an Enterprise File Share and sync solution with one or more public or private storage clouds.
The solution allows IT to regain control of "cloud data sprawl" by unifying private / public company data and privately used employee cloud data solutions into a single converged infrastructure. This can easily be managed and be used to set and enforce governance and audit controls for file access and sharing in addition to providing deep content search of indexed data.
This approach provided a solution to the "shadow IT" conundrum and makes it possible for companies to find a balance between the protection of corporate data and employee data by allowing businesses to monitor, secure and audit all data silos, be they private or cloud or company or employee, from a single access point.
More information can be found at http://www.StorageMadeEasy.com.