UBuildNet's Project Idea Gallery
UBuildNet.com a niche construction networking site has recently released its Project Idea Gallery.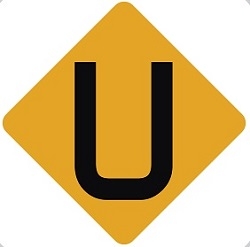 Bayville, NJ, June 26, 2014 --(
PR.com
)-- Construction networking is not a new concept. Prior to the internet and social networks the construction industry created new leads and added customers through word of mouth referrals. When a contractor performed admirably the customer would share their experience with their neighbors. This process however inefficient has helped thousands of small firms develop a core following of loyal customers. With the explosive growth of social networking construction has taken the word of mouth referral into the 21st century.
UBuildNet.com
a new niche construction networking platform is taking advantage of this growth.
UBuildNet.com is a niche site dedicated to the construction industry. Finding and cultivating solid relationships is a critical, demanding requirement for successful contracting. Although the Internet and social media bring new, advanced networking possibilities that significantly expand on older, traditional networking methods, social media did not emerge with an aim to optimize business or to meet the unique needs of builders. Only UBuildNet was conceived and built by construction professionals to meet the specific needs of the construction industry, its partners, and its consumers.
UBuildNet has two separate completely free registration options, one for construction and related businesses, and another for individual consumers, such as homeowners. Businesses can set up a profile full of information and photos to help brand their services. UBuildNet is also free to use. It offers businesses a dashboard that provides useful tools, resources, and tips for member businesses. Individual consumers who join also have a dashboard that is specially designed to help them meet their personal project wants and needs.
UBuildNet.comUBuildNet has offered several new releases and upgrades in the past 6 months, but their latest upgrade has everyone excited. The Project Idea Gallery is a complete compilation of all the pictures members have uploaded and shared on their profile page. The gallery allows the user to select exactly what they want to view and then offers a link back to the member's profile. Clark the creator behind UBuildNet.com believes "pictures are powerful tools to help market your product or service, and our primary vision is to create maximum exposure for our members."
Contact
UBuildNet.com
John Clark
201-725-6772
www.ubuildnet.com

Contact