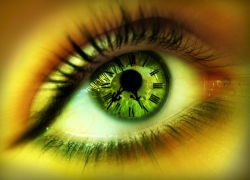 Chicago, IL, July 09, 2014 --(
PR.com
)-- Established in 1999, Whispy.com is the first psychic advice service of its kind to be offered by a leading online Cultural Creative web site.
Whispy Psychic Advice
, powered by 'Better Advice', provides real-time voice and chat communication for clients seeking live immediate psychic readings, spiritual coaching, or astrological assistance in various life, love and business areas.
Whether your questions are about love, relationships, money, family, health, work or career, the trusted Advisors at Whispy Psychic Advice help improve lives by offering personal and professional psychic advice to those who seek clarity and direction, and a warm community in which to offer your sage advice and professional metaphysical services, for those who provide the expertise.
Many psychic advice and spiritual guidance seekers view the process of finding a qualified and authentic Psychic, Astrologer, or Spiritual Advisor costly, overly time consuming, challenging and even intimidating.
With Whispy Psychic Advice, the site's members can join for free and quickly and easily review a modest and discerningly compiled list of the Internets Top Authentic Psychic Advisors (along with online profiles/experience) who are known qualified professionals in their areas of expertise-- and contact the advisor of their choice immediately through a private, secure, confidential telephone call, chat, or email.
Whispy Psychic Advice does not not give away "free readings" where Advisors attempt to 'beat the clock' to tell your future in a tiny window of 3 minutes.
Rather, Whispy Psychic Advice offers deeply discounted rates from some of the most recognized psychic and astrology personalities online all in one convenient place. Here, you will receive affordable and professional psychic advice, astrology readings, spiritual guidance, and energy healing that you can always have confidence in.
Lilly Calandrello, founder of Whispy.com, is a professional Psychic Medium and Empath of 30 years, author, inspired life coach and natural energy healer. She says "Successful families and business professionals at all levels, in all types of cultures and industries are regularly using the services of professional psychics, astrologers, online coaches and spiritual advisors to improve their quality of life at work and at home."
In the last 15 years, Whispy.com has grown from a handful of clients and subscribers to 1 million members, several hundred thousand existing clients and an opt-in only mailing list of 2,175,000 Wisdom Bits subscribers.
Whispy.com is the leader in acknowledging and integrating the Cultural Creative market today, including psychic advice, alternative health and healing, life coaching, professional consulting and the metaphysical counseling industry.
Lilly Calandrello comments; "Absence from work is costing US businesses 25.6 billion each year. Around 22% of that results from people who cant face work because of life stresses and relationship problems. Recent research discovered that difficulties with personal and workplace relationships were one of the top four causes of short term absences.
"We offer services which are effective in helping couples, families and individuals handle their difficulties and life challenges more positively and with less stress caused by conflict. We support the cultural creative community via their home and working environment so that they learn to handle their problems at home more positively, leaving them less-stressed and able to work more productively."
She also notes that Home Design, Alternative Health and Self Improvement Shows and Global Conventions are using Feng Shui Consultants, Holistic Healers and Psychic Advice services to make wisely informed choices at home and in the office.
Whispy.com collaborates with BetterAdvice.com and other Cultural Creative websites, marketing and sales organizations to author content, create a repository of useful Spiritual advice services and information, and dynamically generate this advice and information into customized personal communications between advisor and client.
About Your True Nature Productions
Whispy.com is a privately-owned media company, based in Chicago, IL & NW Indiana. For additional information about the Your True Nature Productions and its publications, please visit www.whispy.com/blog/about/ For advertising information, please visit www.whispy.com/advertise.htm
About Whispy.com
Whispy.com operates one of the leading non-subscription-based psychic advice sites, offering people worldwide a fun, creative, private and secure environment for getting online psychic advice and spiritual information. Whispy.com's Cultural Creative business has more than 2,175,000 subscribers and more than 1 million members since April 20, 1999.
Whispy.com can also be found here:
http://www.whispy.com/psychics/
http://www.whispy.com/blog/
http://www.whispy.com/blog/about/
https://www.google.com/+Whispy
http://twitter.com/whispypsychics
http://twitter.com/noeticsoul
http://www.facebook.com/whispypsychicadvice
http://www.pinterest.com/noeticsoul/
https://plus.google.com/+LillyCalandrello/
Psychic Ability Chat
https://plus.google.com/b/110614821780177832305/communities/111101122860486733904
Wisdom Bits
https://plus.google.com/b/115004190223452802298/115004190223452802298/posts
Inspirational Quotes
https://plus.google.com/b/115004190223452802298/communities/112548481567794821784