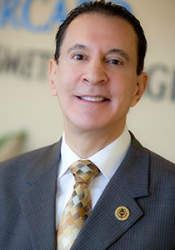 Port St Lucie, FL, July 08, 2014 --(
PR.com
)-- Dr. John Porcaro was just ranked one of the Top Ten Doctors in Florida based on the ranking and reviews from patients, verified by Vitals.com.
Dr. John L. Porcaro is a Board Certified Cosmetic Surgeon and specializes in cosmetic rejuvenation of the face, body, breasts and hair. He also offers Age Management with Natural Bio-Identical Pellet Hormone Replacement Therapy for both men and women. Since limiting his practice to Cosmetic Surgery (2003) and Age Management (2008) Dr. Porcaro has successfully performed over 2,000 major cosmetic surgical procedures, thousands of Botox and Filler Injections and he has helped hundreds of patients suffering from hormone deficiencies.
Vitals.com is the largest online source for patients to find and connect with health care providers. With over 1 million doctor, dentist and medical facility profiles and over 3 million doctor ratings and reviews, their database allows users to research physicians and give reviews of their own experiences. Dr. Porcaro's patients have provided this online feedback resulting in this honor and ranking.
Of the nation's 870,000 doctors, Dr. Porcaro is among the top 1% receiving this honor from his patients.
Located at 1943 SE Port St Lucie Blvd. in Port St. Lucie, Porcaro Sugical Center is open Monday through Friday from 9:00 am to 5:00 pm.
Appointments can be schedule by calling (772) 337-1717.