UBuildNet: Real People, Real Connections, Real Business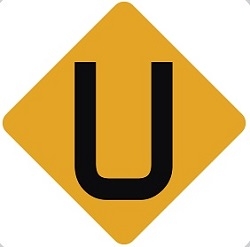 Bayville, NJ, July 11, 2014 --(
PR.com
)-- Construction professionals know that building relationships with contractors, partners, and customers is the way to increase success through new and repeat business. Some construction companies are using popular social media networks to attract followers in the hope of stimulating business. The problem is that these social networks cater to relationship priorities that are very different from those of the construction industry. UBuildNet (
www.ubuildnet.com
) is a growing, easy-to-join and easy-to-use niche networking site that was designed by experienced construction pros expressly to support the way the construction businesses network, market, and manage relationships. It also has many tools and resources to help with day-to-day operations like estimating, contracting, budgeting, project management, and more. These features make UBuildNet a one-stop-shop for construction pros.
UBuildNet supports real people, real connections, and real business. Here is an example of how several businesses have benefited from joining the UBuildNet community:
Ernest Construction recently experienced a growth spurt. Long-time owner, Ernie, needed to find new contractors and suppliers. Separately, Tim, a principal of a new HVAC company, Air Matthews, was struggling to find fast, easy ways to connect with potential customers. Tim went online and followed a link to UBuildNet, where he signed up and created a searchable profile for Air Matthews. Ernie needed an HVAC contractor for a remodeling job, searched UBuildNet, and found Air Matthews. The two promptly connected on the UBuildNet site, then by phone. Tim visited Ernie's job site and offered a proposal. They contracted and completed the job to the customer's satisfaction.
Vinnie from VL Drywall has earned business from UbuildNet by connecting with builders. Mike a safety consultant from MJD Safety Services has connected with several businesses and increased his portfolio. Chad from Lacey Cleaning has directly earned revenue with a 10 minute time investment. CC Ripoll Masonry, MDS Services, Side Job Cargo Racks, all of these companies and more are developing real relationships by creating a free searchable profile. Peter H. a homeowner has found success in connecting with companies to complete work on his project.
For these businesses, and customers by completing a simple-to-follow, free registration and profile setup process, UBuildNet has become a valuable "power tool" they can use every day to build and manage relationships to grow business. Recently, UBuildNet added a registration portal designed primarily for homeowners who are looking for contractors. Many more valuable enhancements are planned for the UBuildNet community in the future.
If you're not sure about what UBuildNet is or what it can do for you, check out a blog on
Social Media Today
which includes UBuildNet screen shots that show some of the richest features of the site. You can also take a tour of UBuildNet by scrolling down on the landing page at www.ubuildnet.com and clicking on the Take A Tour button. UBuildNet's founder, John Clark, is long-time construction professional and a very hands-on guy. He is always glad to respond to questions about UBuildNet. You can email John at j.clark@ubuildnet.com.
Contact
UBuildNet.com
John Clark
201-725-6772
www.ubuildnet.com

Contact