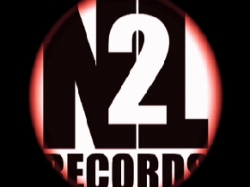 Oakland, CA, July 18, 2014 --(
PR.com
)-- N2L records today announced that "Nothing But Grace" a new CD by the Gospel group Mighty Men of Faith will be released on August 5, 2014. This will be the third album from the San Francisco Based quartet following the release of "Because He Loves Me" in 2009 and Shaking The Foundation" in 2011. The album demonstrates the continued growth of the group's music ministry based on preparation, practice, and prayer.
The twelve songs in the "Nothing But Grace" CD speaks of God's love, sacrifice, and mercy according to members of the group. They say "This CD is our instrument to share God's Grace and Mercy with others. In today's World we all need encouragement. We believe the CD provides encouragement and reminds us of our blessing so we can go tell others of God's goodness. Our appreciation to God should be verbalized through prayer, through our conversations with Him, and ultimately shown to others by our actions and relationships. We believe that this CD will enrich, encourage, enlighten and inspire listeners of all ages. We believe this CD can help our experiences grow in hope, in life and in love. The CD's traditional and contemporary music's message is peppered with a modern urban soul flavor that, we pray, is appealing to hours of listening pleasure."
The Mighty Men of Faith believe "God's got a blessing for everyone and it's "Nothing But Grace".
Full clips of the CD can be heard on the Mighty Men of Faith webpage at
www.mightymenoffaith.com/store.html
. The CD will be available on Cdbaby.com, Appleitunes as well as other digital download sites on its release on August 5, 2014.