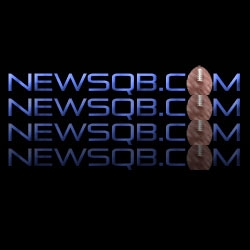 Gainesville, FL, October 23, 2007 --(
PR.com
)-- The rules have changed in the Web 2.0 world, yet many media sites remain the same. Enter NewsQB.com, a free web community that seeks to change the way fans interact with football news. In the days of old, when fans went to a web site they would only find articles the site editors thought would be of interest to them. NewsQB.com allows users to become the editors by submitting content from any web site along with their own description of the article, video, or picture they submit. NewsQB.com is more than just a user-created community of links and summaries though- anyone can also write and publish their very own articles, and other football fans can comment on them and vote them up or down.
"Not long ago the only people who could voice their ideas about football online were professional journalists and broadcasters," said Jason Opdyke, co-creator of NewsQB.com. "Then blogs were all the rage, and they are a great way for fans to make their opinions known, but the medium is not ideal for those who only want to write one article every now and then instead of many articles a day. NewsQB.com brings together user submitted content and a cooperative blog to provide a new experience to football fans everywhere."
The site includes another uncommon feature- a weekly podcast from the site's creators. The show, called FanFactor, airs every Thursday and is an informal and relaxing gateway to the weekend's college and NFL football action. "My favorite part of the show is the beer," quipped co-host and NewsQB.com co-creator Adam Varnedoe with a smile. "Seriously though, while we do review a different beer each week, the bulk of the show is about football. We have a great time talking about our own fantasy rosters and making recommendations, and we also make predictions for college and pro games."
The show, which is available at NewsQB.com and iTunes (keyword fanfactor) gives site visitors another avenue to get football news besides the traditional format of reading. "We wanted to create an atmosphere that lets fans get involved in more ways then just reading articles," added Varnedoe. "Through the submission and article writing options, along with the podcast, we believe we have done that. Ultimately football fans will decide of course, but we are having fun doing this. We aren't a big company looking to cash in on a fad, just guys who love football but feel there aren't enough options out there for fans."
###