Integrative Psychiatrists Richard P. Brown and Patricia Gerbarg Teach Unique Interactive Online Breath~Body~Mind Webinar for Stress Reduction August 16-17, 2014
An opportunity for healthcare practitioners and the public to learn how to balance the stress response system, release tension, recover from trauma, and quiet the mind with practices based on research with positive outcomes.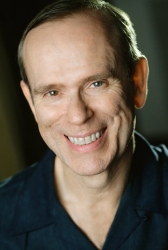 Albany, CA, August 13, 2014 --(
PR.com
)-- Richard P. Brown, MD, and Patricia Gerbarg, MD, award-winning authors and leaders in integrative psychiatry, will teach their ground-breaking Breath~Body~Mind Workshop live online Saturday, August 16, from 9 am to 5 pm ET, and Sunday, August 17, from 9 am to 4 pm ET. The event will be broadcast from Fellowships of the Spirit in Cassadaga, NY, for the general public, health professionals, caregivers, and yoga teachers. The public may also attend on site.
"People inquire about our Breath~Body~Mind workshops because they want to enhance their physical and mental well-being. They are interested in techniques they can use in their daily work to help others. Because we are engaged in active clinical practice, research, and teaching, we are not able to give workshops often. We are especially excited to have an opportunity to offer our workshop online so anyone can join us from the comfort of their own home," comments Dr. Gerbarg. The course includes instruction and demonstration of techniques as well as paired and group exercises. On-line participants will be able to ask questions.
Based on extensive research and practice, Drs. Brown and Gerbarg combine the most rapidly effective breathing techniques to improve mood, mental focus, heart and lung function, endurance, and stress relief. The benefits have been enjoyed by health care practitioners, Buddhist monks and nuns, yoga teachers, military veterans, first responders, individuals with psychiatric (anxiety, depression, PTSD, ADD) and medical conditions (cancer, lung problems, toxic exposures), and victims of abuse, terrorism, war, and natural disasters. Many people who have worked with Drs. Brown and Gerbarg say they have been transformed, and that they never would have imagined something so simple would have been so powerful and helpful.
Registration is at fellowshipsspirit.org The phone number is (716) 595-2159, the fax is (716) 595-2127, and the e-mail is fots at netsync.net. The location is Fellowships of the Spirit Lakeside Learning Center, 282 Dale Drive, Cassadaga, NY 14718; the mailing address is PO Box 252, Lily Dale, New York 14752.
Tuition is $355. Group rates are available for healthcare providers in public institutions and non-profit service organizations. Groups of clinical, administrative, and other staff of New York State DOMH facilities may register at no fee. For those who have participated before, advanced practices are provided. For information on Continuing Education Credits for your profession, call or write to Fellowships of the Spirit.
Dr. Brown is Associate Professor of Clinical Psychiatry at Columbia University in New York. He gives over 100 medical lectures each year, including full-day courses for the American Psychiatric Association and other professional groups, as well as workshops for non-profits such as Serving Those Who Serve in New York City. He is a certified teacher of Aikido (4th Dan), Yoga, Qi Gong, and meditation.
Dr. Gerbarg is an Assistant Professor of Clinical Psychiatry at New York Medical College. She graduated from Harvard Medical School and the Boston Psychoanalytic Society and Institute. In addition to her clinical practice, she provides consultation and facilitates the development of research projects on the health benefits of mind-body practices for recovery from mass disasters such at the September 11th World Trade Center attacks, the southeast Asian tsunami, the Gulf Oil Spill, war and slavery in the Sudan, and military personnel.
Dr. Brown and Dr. Gerbarg are co-authors of the award-winning How To Use Herbs, Nutrients, and Yoga in Mental Health Care (WW Norton) with Philip Muskin, MD, and The Rhodiola Revolution (Rodale). Their recent books are Non-Drug Treatments for ADHD: New Options for Kids, Adults, & Clinicians (WW Norton) and The Healing Power of the Breath (Shambhala, with CD) They have an Internet site at www.Breath~Body~Mind.com with mental health information combining standard and complementary treatments, their research, other resources, and a free newsletter.
Breath~Body~Mind.com Media contact: WJ Carrel
Contact
Book Ambassador
WJ Carrel
760-218-3838
www.bookambassador.com
593 99 281-8007

Contact