The Buzzings Bees of OpenJar Concepts® Welcomes Sheb Alahmari as Media Manager
OpenJar Concepts ®, Inc. ("OJC") a Lead Generation Technology company with core competency in Direct Response and Brand Development, welcomes Sheb Alahmari to the position of Media Manager, where he will be overseeing the Performance Driven Network of local, regional and national media partnerships for OJC.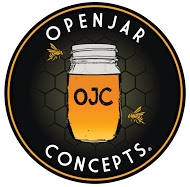 Temecula, CA, September 03, 2014 --(
PR.com
)-- The Bees at the OpenJar Concepts ("OJC") Hive are Buzzing over Sheb Alahmari, who recently joined the team as Media Manager.
Sheb has been developing relationships and working with major brands in DRTV and HYBRID DR Campaigns for over 9 years. As a function of his role, Sheb will oversee and design multi-client distribution strategies, bridge new relationships with media partners, build on preexisting relationships, augment in-house proprietary technology of TrafTrack™ for enhanced reporting capabilities to media as well as an ongoing ROI analysis for constant scalability with OJC campaigns. Adam Warren, President and Co-Founder of OJC states, "When we first met Sheb, we considered the fact that he had not worked in PI lead generation media prior to OJC, however, we knew Sheb was special in his ability to build relationships and instant connections. Initially, we did not know what he was going to do with OJC, only that we wanted to hire him and then figure it out. Clearly, his work ethic and his tireless efforts to grow our business solidified the belief that we made the right decision."
Sheb got a taste for DR early on in his professional journey where he started working as a pitchman at fairs selling alongside industry peers such as Vince Offer and Billy Mays in 2000. During that time, he began to study film and theater at Jeff Goldblum's Playhouse West in Los Angeles. After graduating in 2004, Sheb plunged into the DR space working in sales, distribution and campaign management for BJ Global Direct ("BJGD").
One of Sheb's marque accomplishments with a brand was having the unique opportunity to market Kymaro's Cardi Wrap in partnership with Project Ethos (music, fashion, art shows), which toured the US market place utilizing social and digital media outlets to brand Cardi Wrap in runway shows, concerts, and fashion/art shows. Sheb's further involvement with Kymaro brands took the marketing experience to over thirty-five countries across the globe leading to multi-million unit sales worldwide, and generating revenue growth of over one hundred million. On the Domestic side, Sheb had worked directly with major retail distributors in cultivating the successful marketing and merchandising of Kymaro's brand within national retailers like Wal-Mart, CVS, Walgreens, Bed, Bath and Beyond, Target, TJX, TJ Max, ROSS, and Sports Authority. In 2012, Sheb ventured from BJGD to start his own creative marketing/DR Management Company, Ruby Reels, named after his newborn daughter Ruby Rose. Over the next couple of years, Ruby Reels consulted, managed, and help develop leading long form/infomercial campaigns for Ideal Living, SENSA, UFC FIT, and NBC's Biggest Loser Fitness Resort, as well as some of the leading DR Retail distributors like Idea Village, All Star Marketing, Ontel Products and BJGD.
Reno Renaldo, EVP and Co-Founder of OJC states, "Personally having a background in ad sales and business development, when I looked at Sheb's resume and had a chance to speak with him, I was confident that he would be able to translate his experience in client or brand management into the management and detail oriented requirements of media. He is doing very well with balancing relationship, fiscal awareness and identifying the right campaign fit for each of our partners and publishers."
OpenJar Concepts®, Inc. is a highly specialized one stop integrated Lead Generation and Lead Generation Technology firm with core competency is Direct Response and Brand Development. OJC utilizes the efficiency of Performance Driven Media and the analytics of TrafTrack™ to maximize their publisher's media and client campaigns. The combined ownership experience of more than 30 years in Cost Per Action/Order/Acquisition TV and Radio, Traditional Direct Response, Mobile and Entertainment is leveraged to help clients better understand the proper use and applicable nature of the various awareness and technology platforms available today. To further assist clients, OJC has formed invaluable strategic alliances to perpetuate the OJC offering and added value for their clients and publishers. OpenJar Concepts ® Inc., is a privately held company headquartered in Temecula, CA. For more information about OpenJar Concepts ® Inc., please visit www.openjar.com
Contact
OpenJar Concepts, Inc.
Adam Warren
877-OpenJar (673-6527) or 951-296-9222
www.openjar.com
27710 Jefferson Ave Suite 302
Temecula, CA 92590

Contact