Yeshiva Day School Earns High Marks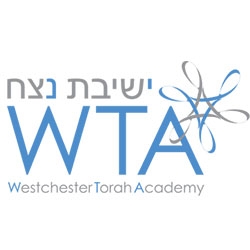 New Rochelle, NY, September 15, 2014 --(
PR.com
)-- The Westchester Torah Academy, a Modern Orthodox Yeshiva day school, began its second year with a 20% student body increase. Founded on the principles of Ahavat Torah and Ahavat Yisrael—the love of Torah as well as of the people and the land of Israel—WTA has received high marks. The dynamic educational approach implemented by WTA, known as Blended Learning, coupled with the latest high-tech equipment and skilled instructors, create an environment in which students learn to collaborate with and challenge their peers, and become independent thinkers.
Rabbi Rami Strosberg, the Head of School at WTA avers, "Children who can think for themselves and connect with their innate sense of spirit will have an invaluable advantage in today's changing world."
WTA has received accolades for its 98% ranking in school culture. School culture refers to the philosophy, attitude, and written and unwritten rules that structure and determine each facet of a Yeshiva Day School's functionality. School culture also speaks toward more palpable matters such as the physical and emotional well-being of students, and the design and organization of classrooms and learning areas.
At WTA, every facet of the child and the environment is considered important.
Contact
Westchester Torah Academy
Rabbi Rami Strosberg
1-914-712-6497
www.westchesterta.org

Contact