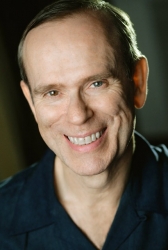 New York, NY, September 18, 2014 --(
PR.com
)-- Richard P. Brown, MD, an integrative psychiatrist known for his healing mental health work for survivors of mass disasters, will lead a two-day Breath-Body-Mind workshop on Saturday, October 4, 10 am to 6 pm at the Integral Yoga Institute, 227 W 13th Street, 2nd floor, between 7th and 8th Avenue, New York, NY, and part two on Sunday, October 5 from 10:30 am to 1:30 pm, for 9/11 responders, Ground Zero workers, the Hurricane Sandy community, military personnel, health care professionals, caregivers, and the general public.
Dr. Brown will teach breath techniques and meditation to help stressed and traumatized people regain energy, good sleep, and peace of mind. The approach helps detoxify the body, and can bring harmony for daily living.
The workshops demonstrate a unique fusion of ancient and modern mind-body techniques derived from Qigong, yoga, Christian monks, Coherent Breathing, Open Focus meditation, and martial arts. Benefits have been demonstrated in individuals with psychiatric and medical conditions, in victims of terrorism, war and natural disasters, and, with health care practitioners.
In the last few months Dr. Brown has taught workshops to members of the 10th Mountain Division, the armed forces unit most deployed to Iraq and Afghanistan.
Dr. Brown's workshop is sponsored by Serving Those Who Serve, a non-profit all-volunteer organization dedicated to the health and well-being of those who served at Ground Zero, their families, and area residents. "Since 2007, Dr. Brown has been teaching this course with great success and benefits for members of the 9/11 community and others," notes STWS Executive Director Jose Mestre.
A discounted course fee of $75 is offered for the 9/11 and Hurricane Sandy community, armed forces personnel, and veterans. The course is $135 for returning care givers, $150 for students, $200 for caregivers, health care practitioners, and yoga teachers, $200 for the returning general public, and $300 for first time general public attendees. The proceeds will be donated to STWS to continue holistic care programs for the 9/11 World Trade Center Community.
Registration, workshop testimonials and a video of Dr. Brown are available at stws.org/breathworkshop201409.htm or www.stws.org . For more information contact Nehemiah Bar-Yehuda at (646)379-1550 or Jose Mestre at (347)306-0729. The location is one block from lines 1, 2, and 3 14th Street and 7th Avenue station, and the A, C, and E lines at 14th Street and 8th Avenue station.
Bring mats, blankets, pillows, etc. to feel warm and comfortable sitting and lying on the floor.
Dr. Brown is Associate Clinical Professor of Psychiatry at Columbia University in New York. A certified teacher of Aikido (4th Dan), Yoga, Qi Gong, and meditation, Dr. Brown developed a neurophysiological theory on the effects of yoga breath on the mind and body, particularly its benefits for stress, anxiety, depression, and trauma. His healing techniques have proven effective for disaster relief for healthcare workers and survivors of the World Trade Center, Haiti, the Gulf Oil Spill in Mississippi, the southeast tsunami, Rwanda, and the Sudan. He maintains a practice in New York City.
Dr. Brown, with Dr. Patricia Gerbarg and Dr. Philip Muskin, co-authored the award-winning book "How to Use Herbs, Nutrients, and Yoga in Mental Health Care" (WW Norton). The new award-winning books (Nautilus, Foreword Reviews) of Drs. Brown and Gerbarg are The Healing Power of the Breath (Shambhala), and Non-Drug Treatments for ADHD (WW Norton). They offer mental health information and resources on their web site Breath~Body~Mind.com.