Local Author Inks New Publishing Deal with Major Publisher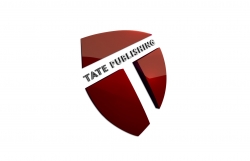 Oklahoma City, OK, September 19, 2014 --(
PR.com
)-- Local author Gary Callahan recently joined forces with Tate Publishing to begin the publication process of his new parenting book "How to Raise a Child (NOT to be a Mass Murderer)."
"We are so thrilled to welcome Gary into our prestigious Tate author family. His book will be a great addition to our library; and I am excited to partner with him as we move forward on this publishing journey. This eye catching book takes parents and people of all ages through the steps to raise healthy, respectful and successful children in a society where there are so many pressures and distractions that try to sway their minds negatively," said Trinity Tate-Edgerton, owner at Tate Publishing and the acquisitions editor for the book.
"Too many people over the past several decades have tried to change the course of history when it comes to raising a child," says Callahan. "This book is an attempt to bring us back to our roots of basic common sense in how a child should be raised. 'How to Raise a Child (NOT to be a Mass Murderer)' depicts a simple no-nonsense approach that has worked for well over 2000 years."
When asked about his inspiration for writing the book, Callahan replied, "[it] came from two sources, one being what I see happening to our youth in today's world, and the other being God's word as found in the bible. Although it took only a few months to come up with the information and formulate the actual wording, I feel that this book is long overdue."
Callahan's believes that it is necessary to direct, bold and honest when it comes to giving parents advice in child rearing, and makes that clear in his book. "If I wanted to fill this book with a lot of nonsense, it would have been easy. But, the message had to be made above all. So, this book gets to the point in a way that may wake some parents up or even shock them into reality," said Callahan. "When it comes to the future of our children, which equates to the future of our world, we cannot rely on unproven theories or experiments."
Published by Tate Publishing and Enterprises, the book will be available upon its release through bookstores nationwide, from the publisher at www.tatepublishing.com/bookstore, or by visiting barnesandnoble.com or amazon.com.
Gary Callahan has spent most of his life as a "nose-to-the-grindstone" type of person who has worked in the pharmaceutical manufacturing industry for over 40 years. In addition to writing, his interests include camping, fishing, boating, traveling and a little auto mechanics thrown it "to keep [his] mechanical skills fresh." He also holds a strong belief in God, and believes that "He is the one who gives us hope and strength and allows us to endure…" and that "the Bible is our manual on life and how we are to live it."
For more information or interview requests please contact Michelle Whitman, publicist, at (405) 458-5642 or send an email to michelle@keymgc.com.
Contact
Tate Publishing & Enterprises, LLC
Michelle Whitman
(405) 458-5642
http://www.keymgc.com

Contact