Accounting Cloud LLC to Provide Intacct Cloud Financial Applications to the Software Success Portfolio
John Francis, President of Software Success and 1st Choice Advisors, announces a new company focused on cloud-based solutions, including Intacct accounting and Orange Leap fundraising software.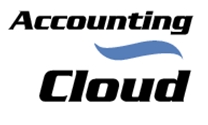 Tampa, FL, September 22, 2014 --(
PR.com
)-- Software Success, a leading technology consulting firm, today announced a partnership with Intacct, a leading provider of cloud accounting software and the formation of a new company, Accounting Cloud to handle this endeavor. As an Intacct Business Partner, Accounting Cloud will sell, implement, support, and develop enhancements for Intacct's award-winning cloud financial applications. Accounting Cloud is aligning with Intacct in response to increased demand for cloud computing-based applications from its prospects and clients. Software Success is also the parent firm for 1st Choice Advisors, a top Abila MIP Accounting business partner. Both 1st Choice Advisors and Accounting Cloud focus on business primarily with nonprofit and governmental organizations
Accounting Cloud selected Intacct after carefully reviewing all other cloud financial systems on the market. Intacct stood out for its best-of-breed cloud financial platform and its allocation and fund accounting capabilities. The firm plans to initially focus its Intacct practice with nonprofits, healthcare organizations, and tribal governments. Intacct is the first and only cloud financial system in the Software Success product portfolio. Accounting Cloud also provides services for Orange Leap, a cloud fundraising system.
"We've been helping clients choose, implement, and use the best software for their organizations since 1992, but it is very clear that successful organizations are increasingly interested in using a cloud-based financial system," said John Francis, President of Software Success. "After looking at the cloud options on the market, we thought Intacct was the best fit for our target industries. We feel that adding Accounting Cloud and Intacct gives our clients the power to choose the system that best fits their needs and provides us with an opportunity to target several new industries."
Intacct's fund accounting capabilities will help not-for-profit clients to optimize operations and gain real-time visibility and transparency. With Intacct, these companies can more easily monitor the financial progress of their programs, maximize utilization, better manage their cash flow, provide better customer service and avoid the leakage of billable program time and expenses.
Accounting Cloud is also excited about the web-based dashboards, reporting and business intelligence capabilities built into the Intacct system. Intacct provides a powerful set of analytics and reporting tools that empower users with real-time, accurate and consistent visibility into financial and operational data. The ability to run financial reports by dimensions, such as by customer, by vendor, by group or by fund is particularly important to their clients – especially those in the nonprofit and health care sectors.
"Intacct has unmatched depth and breadth when it comes to the core financial applications," added Francis. "We like that Intacct is focused exclusively on financials and has built a robust ecosystem of tightly integrated partner solutions to offer customers best of breed choices for their other business applications. We see cloud financials continuing to gain momentum in the market, and we are excited to offer this option to our clients."
"We continue to attract the highest level of firms to the Intacct Business Partner Program," said Taylor Macdonald, vice president of Channels for Intacct. "Our offerings are ideally suited for nonprofits and tribes that are Accounting Cloud's bread and butter. John Francis and his team have extensive background in ERP and financial software, which will be a huge benefit to our mutual clients. I look forward to working closely with Accounting Cloud for many years to come."
About Accounting Cloud
Accounting Cloud is a division of Software Success LLC, owned and managed by John and Teresa Francis. Since the early 1990's, they have provided assistance to thousands of nonprofit, government and tribal agencies in their selection and implementation of software systems. Their team includes some of the nation's best consultants and CPA's with many having over 20 years of experience. Their mission has always been one to education and advise on the best solution for the need. 1st Choice Advisors, the sister company to Accounting Cloud, focuses on services for Abila MIP and Fundraising 50 users. Accounting Cloud was formed to focus on new cloud solutions and education.
Software Solutions and Accounting Cloud are based in the Tampa, FL area. For more information go to
www.accountingcloud.net
or call 866-345-0845
About Intacct
Intacct is the cloud financial management company. Bringing cloud computing to finance and accounting, Intacct's award-winning applications are the preferred financial applications for AICPA business solutions. Intacct applications are used by more than 5,000 organizations from startups to public companies and are designed to improve company performance and make finance more productive. Hundreds of leading CPA firms and Value Added Resellers offer Intacct to their clients. The Intacct system includes accounting, contract management, revenue management, project and fund accounting, inventory management, purchasing, vendor management, financial consolidation and financial reporting applications, all delivered over the Internet via cloud computing.
Intacct and the Intacct logo are trademarks of Intacct Corporation. All other company and product names mentioned herein may be trademarks of their respective owners.
Contact
1st Choice Advisors
Teresa Francis
888 441 5830
www.1stchoiceadvisors.com

Contact