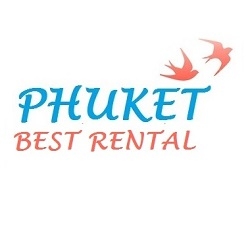 Phuket, Thailand, September 26, 2014 --(
PR.com
)-- The famous Vegetarian Festival starts this week in Phuket, Thailand's biggest island, renowned as a world-class holiday resort destination. As the nine-day event will attract tourists from all over the World and especially from neighboring Asian countries, it's the perfect occasion to take a break and head to Phuket.
Besides the Taoist celebrations that takes place every day during this event also known as the Nine Emperor Gods Festival, holiday makers will be thrilled to discover Phuket's white sand beaches, turquoise waters, exotic and spicy cuisine, all of this blended with the grace and harmony of Thai culture.
As it may be a bit too late to plan a trip to the tropical island this year, except for those living in the nearby regions of Thailand, Malaysia or Singapore, there is plenty of time to prepare for a trip in 2015 to enjoy the celebrations.
Besides the street processions, visitors will enjoy the discovery of local culture and gastronomy, as local vendors, restaurateurs and food producers make sure there is food at every street corner during the Festival, which honors Chinese gods and is believed to have begun in 1825, when the artists of a Chinese theater were miraculously cured from a deadly disease after respecting a strict vegetarian regime and prayed to the aforementioned gods.
The climax of this unlikely and spectacular event is without a doubt the daily – and bloody – parades of devotees purifying themselves in public displays of self-mutilation.
It is believed by participants that their bodies become possessed by spirits and, imbued with the power of ethereal beings, are capable of piercing their bodies, faces and cheeks with a variety of imaginative implements, including swords, knives, but also more improbable items such as guns, garden umbrellas, guitars or even bicycles!
The Festival is also the occasion for many Buddhists to respect a strict vegetarian regime. The aim is to get rid of evil spirits and thus bring good fortune for the upcoming year.
Every year, the Nine Gods Festival attracts some 100,000 tourists on the island, according to the Tourism Authority of Thailand.
Aside from being able to embark on a memorable journey into Thai culture, tourists will be able to enjoy everything Phuket has to offer: beautiful beaches stretching all along the shore lines, warm and crystal-clear waters, lush greenery, and a tropical climate especially enjoyable this time of the year, when the cold weather is expanding all over Europe and most northeastern Asian countries.
To enjoy Phuket to the fullest, the best option is probably to rent a private villa, as Phuket counts a number of luxurious properties available for holiday rentals and short-term stays.
Then, the best option for holiday makers looking forward such quality accommodations is to contact the independent and Phuket-based rental agency Phuket Best Rental. Besides proposing fabulous
luxury villas for rent in Phuket
, this award-winning agency also offers an unmatched quality of service and all the guarantees one might need to rent a Phuket villa with ease.
This year, the agency celebrates the first year anniversary of its brand new website that is arguably the premier Phuket rentals website, and where it takes no time to find the perfect villa for a successful future stay in Phuket. The concept of the villas rented is to provide guests with full services such as a private cook, maids, car with driver, yacht or luxury car rentals etc. Developing a strong network with local professionals in the industry of tourism, Phuket Best Rental not only rent villas but can very well assist with holiday organization.
About: For more information on luxury villas for rent in Phuket, call Bertrand Collet, owner and founder of PhuketBestRental.com, at +66(0)935971707 or email him directly at Info@PhuketBestRental.com. Bertrand's deep knowledge of Phuket and the rental market on the island have attracted the most exclusive listings across all of the island's luxury villas, and Bertrand is now unquestionably the key to the best in luxury rentals on Phuket.