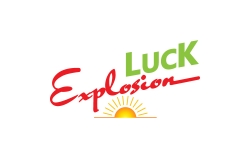 Highlands Ranch, CO, October 12, 2014 --(
PR.com
)-- ExplosionLuck.com is excited to announce that their new collection of
positive energy wall art
is now available for the holiday season. Based on the proven success with the Company's products, Explosion Luck now recommends its Explosion Luck products as a great Christmas gift for relatives, friends, and colleagues.
"There is a growing population turning to Feng Shui inspired office and home décor that brings more positivity into people's workplaces and homes." Cathryn Brown, marketing manager.
The holiday season can be a very happy time for many as the focus is on giving rather than receiving. Many people put a lot of thought into finding the right Christmas gift.
"Due to the Company's many years of experience in selecting Feng Shui inspired positive energy paintings and photography, Explosion Luck clients have already improved the energy in their offices and homes. Explosion Luck's new collection of Feng Shui inspired positive energy paintings and photos of water, trees, wildlife, and mountains creates a lucky and positive atmosphere in one's home and office. Most people don't live in areas with ocean or mountain views. However, the simple solution of adding Explosion Luck
positive energy paintings
and wall decorations with a natural theme will magically transform their offices and homes into a sanctuary of positive energy and good luck," said Brown.
Explosion Luck is a privately held company based in Highlands Ranch, Colorado. To learn more about Explosion Luck positive energy wall art and lucky office decor, visit the company's website at http://www.explosionluck.com.