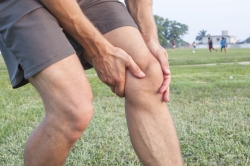 Phoenix, AZ, October 28, 2014 --(
PR.com
)-- With more than 60 million Americans over the age of 55 today and 3.5 million more turning 55 each year, the need for age-related health services and surgeries will increase dramatically by 2020. Bone and joint-related treatments will be at the forefront of that increased need.
In the United States, more than 500,000 knee replacements and 175,000 hip replacements are performed each year. Those numbers are expected to increase 174 percent and 673 percent, respectively, by the year 2020, according to the American Academy of Orthopaedic Surgeons.
Hip and knee surgeries will be among the most needed for a variety of reasons, including the natural degeneration of joints, weight-related concerns and even the commitment of now-aging populations to make regular activity and exercise a part of life.
"As people age in America, they're going to experience changes in bone and joint health," said Dr. Douglas P. Hartzler, an orthopedic surgeon with Arizona Orthopaedic Associates, a leading orthopedic practice in Arizona.
"People often ask what they've done to cause the injury, whether it was a fall they didn't seek treatment for or lack of exercise that contributed to the condition," he said. "Either of those can be a cause or contributing factor, but natural degeneration of the joints occurs on its own as we age. It's often just a part of the aging process."
Fortunately, advances in medicine make it possible to live comfortably and remain active long after bone and joint issues first become noticeable. Most joint replacements are expected to provide 15 to 20 years of support.
"It's important to seek treatment early when you experience problems with a joint," Dr. Hartzler said. "Early detection can make a difference in treatment options. Even so, surgery to repair or replace a joint are commonplace and a highly effective option for treating a worn joint that's causing pain and immobility."
Surgeries offered by the doctors at OrthoArizona - Arizona Orthopaedic Associates that provide long-lasting results and quicker recovery times include Signature Knee Replacements and Oxford Knee Replacements, both offering quicker recovery times to traditional knee replacement, and the anterior hip replacement, a hip replacement procedure that spares valuable muscle tissue from surgical cutting and shortens recovery time by weeks and even months, allowing most patients to get on their feet and walk the same day.
OrthoArizona – Arizona Orthopaedic Associates surgeons are all board-certified orthopedic surgeons with extensive training and experience with sports related injuries. Dr. Martin recommends for any athlete to start their season with a physical and seek medical help at the first sign of injury.
To schedule an appointment or consultation, please call (602) 631-3161.
For more information about OrthoArizona - Arizona Orthopaedic Associates, please call (602) 631-3161 or visit www.aoa.md. Find out more about OrthoArizona - Arizona Orthopaedic Associates on Facebook at www.facebook.com/aoaatgateway and Twitter at www.twitter.com/aoaatgateway.
About OrthoArizona - Arizona Orthopaedic Associates
OrthoArizona - Arizona Orthopaedic Associates strives to improve the quality of life of its patients and their families through outstanding orthopedic care. OrthoArizona - Arizona Orthopaedic Associates is committed to excellence by pledging to provide the highest quality of orthopedic care possible. Along with the treatment of immediate or chronic problems, top-rated and board-certified orthopedic surgeons strive to integrate the doctrine of prevention in all treatment plans as a way to alleviate possible future difficulties.