"Questioning Protocol" Named 2014 USA Best Book in Health
"Questioning Protocol" helps patients and loved ones navigate the healthcare system with confidence and healthcare providers understand the patient perspective.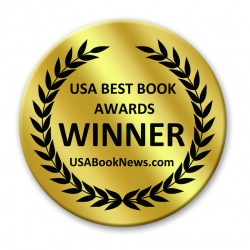 Fairfield, CT, November 18, 2014 --(
PR.com
)-- "Questioning Protocol," the debut book by Fairfield author Randi Redmond Oster, won the prestigious award in the health general category.
http://www.usabooknews.com/2014awardannouncement.html
. "Questioning Protocol" was published by WellPathPress, Fairfield, Conn.
The book was chosen from a pool of hundreds of contenders that included works published by Simon & Schuster, Penguin, John Wiley & Sons, Houghton Mifflin Harcourt, Kensington Books, Harlequin, McGraw-Hill, Llewellyn, and many independent publishing houses.
"I am truly humbled by this honor, and excited that I have a chance to help others who may be going through what I did," said Oster. "You can only win at a game if you know the rules. I hope my tips, tools and techniques empower others to navigate the healthcare system with increased confidence."
"Questioning Protocol" is the account of Oster's grapple with the health care system after her son Gary was diagnosed with Crohn's Disease, a chronic digestive disorder.
"Gary required a battery of tests and underwent multiple operations. I wrote about all of it: the heart-warming, the heart-wrenching, the scary and the funny, in the hopes that readers would make use of the information to cope with their own personal crises. 'Questioning Protocol' empowers readers to speak up, question and find the right solutions for them," Oster said.
The 2014 USA Best Book Award is one of several awards Oster has won for her book. The book also is the 2014 Best Beach Read in health and an excerpt won the American Medical Writers Association's Eric Martin Award.
"I wrote the book to help others understand today's healthcare system. I now know my family was not alone in needing to deal with a healthcare crisis: there are some 141 million Americans with chronic diseases, and 36 million people per year facing hospitalization," Oster said.
The book offers tools and techniques for creating a high-performing healthcare team focused on what's best for the patient.
Oster holds a degree in electrical engineering from Union College and an MBA from Boston University. She spent the first 18 years of her career in GE. She received a Black Belt in Six Sigma Quality certification and numerous leadership awards. She is a current Malcolm Baldrige Examiner specializing in the performance of healthcare-related organizations. She is a leading speaker on healthcare reform, shared decision making and patient engagement. Her work has appeared in the Journal of the American Medical Association (JAMA) as well as other leading industry publications, and she has won the prestigious Eric W. Martin Award for writing from the American Medical Writers Association.
"Questioning Protocol" is available on Amazon.com and Barnes and Noble.com. For more information, visit
www.RandiRedmondOster.com
or 203.319.1131.
Contact
Well Path Press
Randi Oster
203-319-1131
wellpathpress.com

Contact