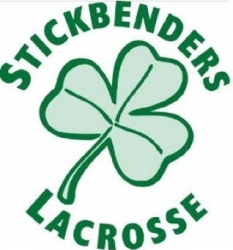 Vero Beach, FL, November 18, 2014 --(
PR.com
)-- The Stickbenders Lacrosse Club will be expanding their program into the South Florida Area spanning from Indian River to Dade County with field locations based in Broward County. Coach Dean and his coaching team bring over 15 years of coaching experience with a focus on grooming young athletes from middle school through high school while helping families through the recruiting process and assisting in their placement. Coach Shannon Dean's accolades include being the Head Coach at Vero Beach High School from 2003 to present. With a career record of 247-25 Coach Dean's Fighting Indians have won 9 straight- nine-time Florida State Championships from 2006-2014. 30 All-American's, 6 Honorable Mention All-American's and 66 Academic All-American's have all played for Coach Dean while at Vero Beach High School.
In 2014 Coach Dean was named the Head Coach for the UnderArmour South Region and was chosen by U.S. Lacrosse to be a "selector" at the tryouts for the U-19 Team USA which was held in Baltimore, Md this past summer.
"Expanding the Stickbenders program into the South Florida area will have a huge impact on the growth of the women's game," said Eileen Pliske Varsity Lacrosse Coach and Assistant Athletic Director at Pine Crest School. "The girl's lacrosse game is exploding in South Florida. The Stickbenders Lacrosse program will truly represent all of the talent South Florida has to offer especially on a national level," said Coach Dean.
Stickbenders and Coach Dean himself are offering a free clinic on December 14, 2014, hosted by Florida Crush. The clinic will also serve as a tryout for the spring 2015 club season. The clinic will be held from 1pm to 3:30pm at Pine Trails Park in Parkland and is open to grades 5-12.
About Stickbenders Lacrosse
StickBenders Lacrosse is open to any female player entering grades 5-12. We offer regular practices to help girls take their game to the next level through a variety of instructional and competitive opportunities. SBL is a highly competitive group of players and coaches who's only objective is to produce the absolute highest quality, hardest working and most skilled lacrosse players and teams in the South. With a proven track record of 9 High School Florida State Championships, National Tournament wins and successful lacrosse instructional camps, the SBL Coaching Staff has raised the bar for lacrosse in the South. The StickBenders Lacrosse Club provides each player constant feedback on skill improvement.