Visionary CPA Presents New Roadmap for Creating the Future-Ready Accounting Firm
Jody Padar, CPA, MST, to Lead All-Day Online "Radical CPA" Workshop.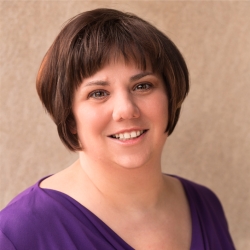 Chicago, IL, November 20, 2014 --(
PR.com
)-- Forward-thinking tax and accounting professionals will gather online Tuesday, Dec. 16, for a collaborative workshop to share strategies and techniques for a radical transformation of the accounting firm business model.
Titled "The Radical CPA: New Rules for the Future-Ready Firm," the web conference will be led by Jody Padar, CPA, MST, one of the profession's leading innovators and author of the forthcoming book by the same name.
"This workshop will take everyone on a deep dive into the client services and management processes that define a future-ready firm," Padar says. "It's a real opportunity for us to take our firms in new directions, with real implementation tools and a roadmap to get started. And all you need is an Internet connection and a computer with video capabilities."
The six-hour event, sponsored in part by CCH and Avalara, will leverage new interactive community-building technologies never before deployed in the CPA profession. Conference attendees will earn six CPE credits and receive Padar's new book as a free bonus. CPAs are registering at
www.radicalcpa.eventbrite.com
.
"This is like no CPE you've ever experienced before," says Padar, who is also principal and chief executive officer of her own Chicago-based tax and accounting practice, the New Vision CPA Group. "We are building a new online technology-driven classroom to include video, complete interaction, and roundtable discussions."
In "The Radical CPA," Padar describes the fundamental tenets of a future-ready, customer-centric firm built for today's rapidly changing business environment.
Attendees will share and learn techniques to:
· Plan, budget and implement cloud technologies to streamline workflows and deliver enhanced client services;
· Shift to social media channels to both find and attract new and more profitable clients and to service those clients faster, better, cheaper;
· Embrace a new vision of customer-driven innovation in developing and marketing new products and services and in re-inventing internal firm processes and procedures; and
· Create a new accounting firm business model to supplant timesheets and the billable hour in favor of flexible, results-driven workplaces, client focus and value-pricing.
"For those firm leaders looking for support and direction on how to change and take those crucial first steps – this event is for you!" Padar says.
About New Vision CPA Group: New Vision CPA Group (at newvisioncpagroup.com) is unlike any other accounting firm—providing so much more than financial statements and other general accounting deliverables. The firm offers an all-inclusive business solution—guiding clients on tax planning, business strategies, payroll, and other growth areas. By offering a broad solution, the firms helps maximize cash potential, increase efficiency, and minimize tax liability.
The book is available for pre-order at special discount from
https://store.cpatrendlines.com/shop/radical/
Contact
CPA Trendlines
Rick Telberg
914-602-4641
cpatrendlines.com

Contact