Independent Drain Tile Testing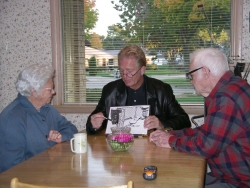 Milwaukee, WI, December 01, 2014 --(
PR.com
)-- Charles Weber Consulting is the only company offering independent drain tile testing to homeowners with concerns about water entry in their basements.
In the proper hands, a drain tile test will not only determine the exact cause of water entry, but also may save homeowners thousands of dollars by locating any hampered drain tile.
In S.E. WI. there are many honest, reputable foundation repair contractors performing drain tile tests. Sadly, there are some contractors who use the test to "sell" drain tile. One of the most expensive mistakes some homeowners make is when they think they've saved money by having the least expensive company preform the test. Beware of large companies preforming tests for a few hundred dollars. With all their overhead, like equipment, property and employees, the few hundred dollars they "saved" you could now wind up costing you thousands.
If a foundation repair contractor will be testing your drain tile, by following these tips you can be assured of unbiased test results and protect yourself from predatory repair contractors.
1) Make sure the company testing your drain tile understands that they are being hired for the test only. Should the test determine a repair is needed you will use their report for bidding from other contractors.
2) Make sure the company testing your drain tile has no connection to the company performing repairs resulting from the test.
3) If a drain tile test is required as part of a repair contract, never allow the company preforming repairs to test the tile as part of the repairs. The test should be performed prior to contracting for repairs.
Contact
Charles Weber Consulting
Chuck Weber
414-536-1300
www.charlesweberconsulting.com

Contact