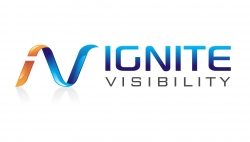 San Diego, CA, December 03, 2014 --(
PR.com
)-- Ignite Visibility, a fast growing Internet marketing company, is announcing that they will be teaching two courses at the University of California San Diego Extension program in 2015. This will be the second year in a row where the company has taught courses on both SEO and analytics.
Lead by Ignite Visibility President, John E Lincoln, and Ignite Visibility Director of Strategy, Alan Bush, both courses received excellent reviews in 2014. The courses are expected to attract large crowds in upcoming semesters.
Ignite Visibility will be teaching both the
Search Engine Optimization (SEO) and Marketing
and
Web Analytics: Techniques, Tools and Tricks courses
throughout 2015. Ignite Visibility encourages the attendance of all marketing professionals interested in sharpening their skills.
"This will be my fourth year teaching at UCSD Extension. Teaching students advanced Internet marketing
strategies
, whether it is SEO, PPC, social media, CRO or analytics, is one of my favorite things to do. We get the opportunity to open their eyes to entirely new methods for generating online traffic, leads and sales. We also give them tools to provide a higher level of analysis for their online business, which employer's love," said John Lincoln.
As a digital agency with a proven history of success, the company has grown tremendously this year due to their custom online strategies. Ignite Visibility provides a great deal of this expertise in their courses, utilizing the same strategies that have allowed them to attract and retain both well-known brand name clients and budding startups.
"We have put a lot of work into these courses. They're challenging, fun, interactive, and informative. Students can expect up-to-date slides, local guest speakers and to walk away with a new set of online skills in their arsenal," said Alan Bush.
Course Information
Search Engine Optimization – The next SEO course will be taught 02/10/15 - 02/13/15. Ignite Visibility encourages individuals to visit
their SEO page
and the UCSD Extension website for up to date information.
http://extension.ucsd.edu/studyarea/index.cfm?vCourse=CSE-41157
Web Analytics – Ignite Visibility is set to teach the next Web Analytics course in the Spring semester of 2015. Dates will be published on the Ignite Visibility and UCSD Extension sites.
About the Teachers
John E Lincoln
Holding an MBA and BA in literature, John E Lincoln has been a UCSD Extension Professor for 4 years. As a notable industry veteran with more than 10 years of experience, he has helped over 300 companies, ranging from startups to household names, with their online marketing. Lincoln is Co-Owner and President at Ignite Visibility, as well as a writer for Search Engine Land, Marketing Land and other industry publications.
Alan Bush
Alan Bush is a premier digital marketing expert. With over a decade of experience, Bush has held the Director role at multiple agencies, worked with hundreds of clients (both fortune 500 and start-ups) and regularly hosted a radio show known as Owning your Own, an Internet marketing podcast with a large following.
About Ignite Visibility
Ignite Visibility has a vision to be the most innovative, effective and honest Internet marketing company in the world. With a low client to project manager ratio, Ignite Visibility provides high-touch expertise to each client to ensure maximum results. Learn more about Ignite Visibility and their completely customized and advanced Internet marketing strategies. http://ignitevisibility.com/