Full Scale Media Would Like to Thank GUND, Inc. for Donating 75 Stuffed Toys to Their Project Night Night Initiative for Children
Gund, Inc. donates 75 plush stuffed toys to Full Scale Media's Creative Director Allison Kugel for Project Night Night initiative to help Long Island children through SCO Family of Services.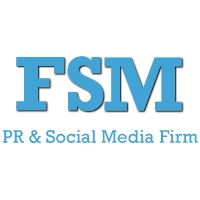 New York, NY, December 04, 2014 --(
PR.com
)-- Just in time for the holidays, Gund, Inc. the leading soft toy manufacturer in the United States, has generously donated 75 holiday-themed and boy/girl-themed stuffed animals and teddy bears to Full Scale Media Creative Director Allison Kugel for Full Scale Media's ongoing Project Night Night initiative for children living in Long Island area shelters.
Currently, Full Scale Media's staff is busy stuffing official Project Night Night tote bags with soft blankets, children's books and stuffed animals to make another donation to Long Island's SCO Family of Services, which operates several family shelters throughout Long Island, New York.
A variety of themed
Project Night Night
totes will be delivered by Hanukkah and Christmas with books, blankets and toys that are age appropriate for babies, toddlers and elementary school-age children; both boys and girls.
"Working with Project Night Night and donating these tote bag care packages to
SCO Family of Services
is an ongoing charitable initiative for us," states Full Scale Media Creative Director, Allison Kugel. "After we deliver one group of Project Night Night bags we immediately get to work filling up more, through donations from individuals and companies. GUND really came through for us and we are so appreciative of their generosity."
About Full Scale Media
Full Scale Media (
www.fullscalemedia.com
) is a full service public relations and social media firm, with industry expertise and media relationships accrued from nearly two decades of combined experience. Full Scale Media's triumphs have been significant across all media platforms.
The
Full Scale Media
team has refined an integrative approach to placing brands and personalities into the media fold with much success and longevity. Full Scale Media offers a customized blend of today's multi-media platforms for the benefit of each client's growth and image. The firm's traditional Public Relations and media outreach campaigns are complimented with Digital Media Marketing services that are both cutting edge and innovative in order to create well rounded, successful PR campaigns.
Full Scale Media is one of the few Public Relations Firms to seamlessly integrate Publicity, Corporate Responsibility Strategies & Community Relations, Strategic Alliances with Tastemakers, Social Media and Digital Media. Additionally, FSM's expertise in Online Brand Reputation Management is unmatched throughout the industry.
Follow
@FullScale_Media
Contact
Full Scale Media
Jared Kugel
212-537-9236
www.FullScaleMedia.com
facebook.com/fullscalemediapr
twitter.com/fullscale_media

Contact