Robert Reardon III Joins Indevia Accounting
Indevia Accounting welcomes Robert Reardon III as its new Senior Account Executive. The San Diego based restaurant accounting firm provides outsourced accounting services to restaurants in the United States. Reardon joins the sales team following 15 years working with restaurants to improve profitability. He has also served in the US Navy.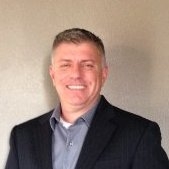 San Diego, CA, December 09, 2014 --(
PR.com
)-- Indevia Accounting (
www.indevia.com
) announced today that Robert (Rob) William Reardon III has joined the sales team as Senior Account Executive. Rob brings 15 years of experience in the hospitality and restaurant space to the role. He specializes in point of sale technology, cash handling procedures, financing and restaurant accounting systems. Rob has worked with the top restaurant organizations in the United States, helping them to overcome daily challenges and improve profitability. He is originally from Atlanta, GA, where he attended Georgia Southern University before serving his country in the United States Navy.
When asked what he hopes to accomplish in his new role, Rob stated, "I look forward to introducing QSR multi-unit owners to the bold new innovative accounting and bookkeeping systems that Indevia has pioneered. The Indevia portfolio of products and services is unmatched in my experience and I know that we can, and will, revolutionize this important marketplace. I am excited to be a part of this incredible team of professionals." Indevia has provided restaurant bookkeeping and restaurant accounting services since 2008.
Dev Purkayastha, Indevia CEO, commented, "I am delighted to have Robert join the team. His experience will increase our client acquisition rate greatly." Rob will be responsible for securing preferred restaurant accounting and restaurant bookkeeping vendor status with QSR franchisors in addition to missionary selling. Craig Arnoff, Director of Business Development, said, "Rob joins Indevia with extensive experience in the quick service restaurant business, both working with franchisees and franchisors. His business acumen, dedication to customer service excellence and enthusiasm are qualities that are highly aligned with Indevia's vision and mission." This addition to Indevia's team follows a 100% increase in sales in 2014.
About Indevia Accounting
Indevia Accounting has become an industry leader and innovator in the area of restaurant accounting and restaurant bookkeeping services. Since its inception, Indevia has focused on delighting clients by providing comprehensive accounting and strategic services for restaurant owners.
Contact
Indevia Accounting
Anjali Purkayastha
Marketing Manager
anjalip@indevia.com
(858)735-3404
Contact
Indevia Accounting
Anjali Purkayastha
858-735-3404 (mobile)
www.indevia.com

Contact